Fund Overview: Objective, Strategy and Holdings
This fund is only available to plan sponsors and other institutional investors approved by Wespath under exceptional circumstances.
Preserve capital while earning current income generally greater than that of typical money market funds
Invests exclusively in units of the sweep account, which holds primarily short-term fixed income instruments including U.S. government bonds, agency bonds, corporate bonds, securitized products, commercial paper, certificates of deposit and other similar types of investments.
In periods of stable and falling interest rates, the fund is expected to outperform funds holding securities with shorter maturities.1
Fund Managers
The following individuals are responsible for the selection and monitoring of external asset managers: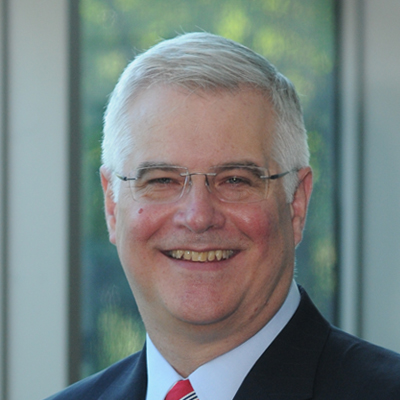 Frank Holsteen
Managing Director, Investment Management
With Wespath since 2012
B.A. from Lake Forest College
Management
Wespath Benefits and Investments is the investment adviser to the Fund. Through exposure to the assets in the sweep account, the Fund seeks diversification across sectors, industries, issuers, and credit quality. Wellington Management Company is the primary investment subadviser to the sweep account. The sweep account can hold U.S. government and agency bonds, corporate bonds, securitized products, dollar-denominated international fixed income securities, commercial paper, certificates of deposit, and other similar types of investments. The sweep account also holds loans from our Positive Social Purpose Lending Program (the program that focuses on affordable housing, charter schools, and community development facilities). The sweep account is designed to maintain liquidity to ensure the availability of cash for withdrawals and consequently provide liquidity for the Short Term Investment Fund. The account can only purchase securities rated A-, A1/P1 or higher by a Nationally Recognize Rating Organization. From time to time the account can hold lower-rated securities.The average quality of the portfolio is expected to be Aa3/AA-/AA- or higher.
Securities of any-one issuer, except those issued by the U.S. Treasury and government agency, and repo, may not constitute more than 5% of the account. The effective duration of the portfolio will be within a quarter of a year of its benchmark, the Merrill Lynch 90-Day Treasury Bill Index. No holding with a maturity greater than 3.1 years is permitted.
STIF earnings information is available here.
Please refer to the Investment Funds Description – P Series for a detailed description of the investment strategies used in managing the Fund.
1 In periods of very low interest rates, some money market funds may voluntarily choose to reduce or suspend fees, which may result in more favorable performance compared to STIF.
Relative level of risk compared to other Wespath Funds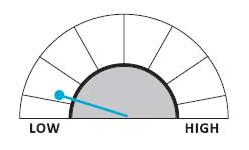 Performance, net of fees (as of 03/31/2023)
| | | | | | | |
| --- | --- | --- | --- | --- | --- | --- |
| | 3 mo | YTD | 1 yr | 3 yr | 5 yr | 10 yr |
| Short Term Investment Fund | 1.14% | 1.14% | 2.50% | 0.89% | 1.36% | 0.86% |
| STIF Benchmark | 1.08% | 1.08% | 2.53% | 0.90% | 1.41% | 0.87% |
---
STIF Benchmark
The Short Term Investment Fund performance benchmark is the BofA Merrill Lynch 3-Month Treasury Bill Index. The index measures the investment performance of the 3-month sector of the U.S. Treasury Bill market.The performance presented in the table above provides the actual returns generated by STIF from the date of its inception, and it includes the performance of Wespath's investments managed with the same strategy prior to the introduction of STIF. At any given time, Wespath invests between $400 and $700 Million in a short term investment strategy. This amount includes all direct investments in the strategy (primarily residual cash) and the assets of the Short Term Investment Fund.

Additional STIF Earnings Information
Additional earnings information for STIF including monthly returns, compounded annual earnings net of fees and annual returns at year end are available here.


Wespath Benefits and Investments ("Wespath") is a general agency of The United Methodist Church, a 501(c)(3) tax-exempt organization. Wespath administers benefit plans and together with its subsidiaries, UMC Benefit Board, Inc. ("UMCBB") and Wespath Institutional Investments, LLC ("WII") invests (or provides back-office services for) assets on behalf of benefit plan participants and beneficiaries, plan sponsors and other institutions controlled by, affiliated with or related to The United Methodist Church (the "Church"). For GIPS compliance purposes, the Firm referenced herein is defined to include Wespath, UMCBB and WII ("Firm").
Wespath claims compliance with the Global Investment Performance Standards (GIPS®). GIPS is a registered trademark of CFA Institute. CFA Institute does not endorse or promote this organization, nor does it warrant the accuracy or quality of the content contained herein. To obtain a copy of Wespath's GIPS Report, please call us at 1-847-866-4100 or e-mail us at [email protected].
Allocations
Allocations as of March 31, 2023
| | | |
| --- | --- | --- |
| | STIF | STIF Benchmark |
| U.S Treasuries | 20.5% | 100.0% |
| U.S. Government | 15.7% | 0.0% |
| U.S. Corporate | 29.0% | 0.0% |
| Mortgage-Backed Securities (MBS) | 0.1% | 0.0% |
| Asset-Backed Securities (ABS) | 14.3% | 0.0% |
| Other* | 20.4% | 0.0% |
* Other includes primarily cash, repurchase agreements and CD's as of 12/31/2020.
Characteristics
Fund Characteristics as of March 31, 2023
| | |
| --- | --- |
| | STIF |
| Effective Duration | 0.18 |
| Effective Convexity | 0.00 |
| Yield to Worst (%) | 4.99% |
| Effective Maturity | 0.32% |

Quality Breakdown as of March 31, 2023
| | |
| --- | --- |
| | STIF |
| P-1 | 96.0% |
| P-2 | 3.6% |
| P-3 | 0.4% |

Maturity Distribution as of March 31, 2023
| | |
| --- | --- |
| | STIF |
| 0-7 Days | 23.2% |
| 8-30 Days | 14.2% |
| 31-60 Days | 11.8% |
| 61-90 Days | 17.0% |
| 91-180 Days | 17.9% |
| > 180 Days | 15.9% |
Risks & Disclosures
All investments carry some degree of risk that will affect the value of the Fund's holdings, its investment performance and the price of its units. As a result, loss of money is a risk of investing in the Fund. STIF is subject to the following principal investment risks: market risk, investment style risk, security specific risk, credit risk, interest rate risk, liquidity risk and prepayment risk.
The performance shown is for the stated time period only and computed in U.S. Dollars (USD). Historical returns are not indicative of future performance. For further discussion of the Fund's investments strategies and risks, please refer to the Investment Funds Description – P Series. This is not an offer to purchase securities.
Lending of Portfolio Securities
The Fund seeks to earn additional income by lending a portion of its portfolio securities to brokers, dealers and other financial institutions. The loans are secured at all times by cash and liquid high-grade debt obligations. As with any extension of credit, there are risks of delay in recovery and in some cases even loss of rights in the collateral should the borrower fail financially. In addition, losses could result from the reinvestment of the cash collateral received on loaned securities.
---
Expense Ratio
All expenses of the Fund are deducted from the Fund's net asset value. The expenses include investment management fees, operating expenses, bank custodial fees and miscellaneous Fund administration expenses. These expenses are paid directly by STIF, and are reflected in the unit price calculated for the Fund. The unit price is multiplied by the number of units held in each client's account to determine the total value of the client's holdings in the Fund. For 2022, STIF's expenses were 0.30% of the fund's total assets.