The online application in Benefits Access streamlines the application process. It customizes your application for benefits so that as you make elections, your subsequent options are adjusted. You are only presented information that is pertinent to your unique situation.
Benefit Bites: The Retirement Process
Clergy and lay participants in Wespath retirement plans: are you wondering what you need to do if you are retiring next year? This "Benefit Bites" video answers that question.
Apply for Benefits the Easy Way Through Benefits Access
This video explains the advantages of, and reviews the process for, applying online for retirement benefits from Wespath-administered retirement plans via Benefits Access.
Information and Resources
You may access and submit your online applications for Wespath-administered retirement plans as early as six months before your retirement date. It's best to apply at least one to two months prior to the date you want your benefits to begin. We cannot make retroactive payments if we do not receive your application, along with any required spousal consent, on time.
Keep your bank information up to date in Benefits Access to ensure you receive your benefit payments.
Be sure to carefully read the important information about your applications, including deadlines, cancellation rules and required additional documentation under "Acknowledgements" before you submit your elections.
Keep in mind that Benefits Access does not save your progress. If you do not submit your online application, you will need to restart when you are ready to finalize your elections.
Although you can use Benefits Access to begin your Pre-82 Plan benefits, you cannot defer the start of your benefits online. You must complete a Pre-82 Plan paper application for benefits to delay your benefits beyond your retirement date.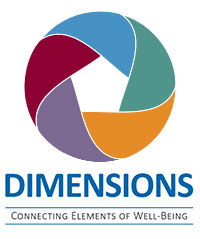 Dimensions Newsletter
Financial, Health and Well-Being Information