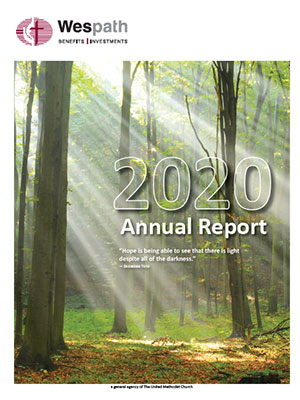 Wespath's 2020 Annual Report
Participants in the retirement plans administered by Wespath Benefits and Investments (Wespath) can be assured that the assets supporting these plans are invested for the long term to help secure their retirement future.
Wespath, annual conferences and other UMC groups have worked diligently to make sure that the plans remain well-funded, as they are today.
Wespath's 2020 Annual Report is now available.
Annual Report Archive: 2019 | 2018 | 2017 | 2016 | 2015 | 2014