Benefits Access
What does your retirement future look like? Visit benefitsaccess.org to get the full picture of your benefits:
Benefits Snapshot — See where you stand today with account balances, transaction history, investment returns, investment allocations and more.
Retirement Projections — Estimate your retirement income and learn how to improve your future finances.
Investment Management — Choose how you want to invest your current account balance(s) or future contributions, or automate your investment selections and account rebalancing with LifeStage Investment Management.
Retirement Distributions — Determine your retirement plan withdrawals/distributions and review options for automating your plan distributions in LifeStage Retirement Income.
Information Updates – Update your account beneficiaries and personal contact information.
Financial Education — Learn more about ways to get on track to reach your financial goals.
Resources — Find forms and documents for your Wespath-administered investments, retirement plans and benefit programs.
Hardship Loan Application - Learn how to apply for a hardship loan

How to Find Your Participant Number
You can find your participant number in Benefits Access— from the Retirement details page go to Profile > Personal Information Summary.
How to Change Your Bank Information for Distributions and Annuity Payments
To change your bank information log in to benefitsaccess.org— on the Retirement details page click Distributions > Annuity Direct Deposit & Tax Information.
BenefitsAccess.org 2020 Updates
This video discusses benefitsaccess.org, including the website's design and phone responsive display capabilities.
Account Registration
Registering for Benefits Access is easy and only takes a few minutes. Here's how to get started:
Go to benefitsaccess.org.
Choose "New User Registration" and follow the prompts.
You'll get a success message and may proceed to the Benefits Access homepage.
Need help? Check out our Benefits Access Navigation Guide.
Electronic Delivery Options
Ready to make the switch to electronic (paperless) delivery? Simply select your electronic delivery preferences under your Personal Profile when you're logged in to Benefits Access. Electronic delivery provides greater security by protecting sensitive information from identity theft. It's also fast, easy and good for the environment.
Go to benefitsaccess.org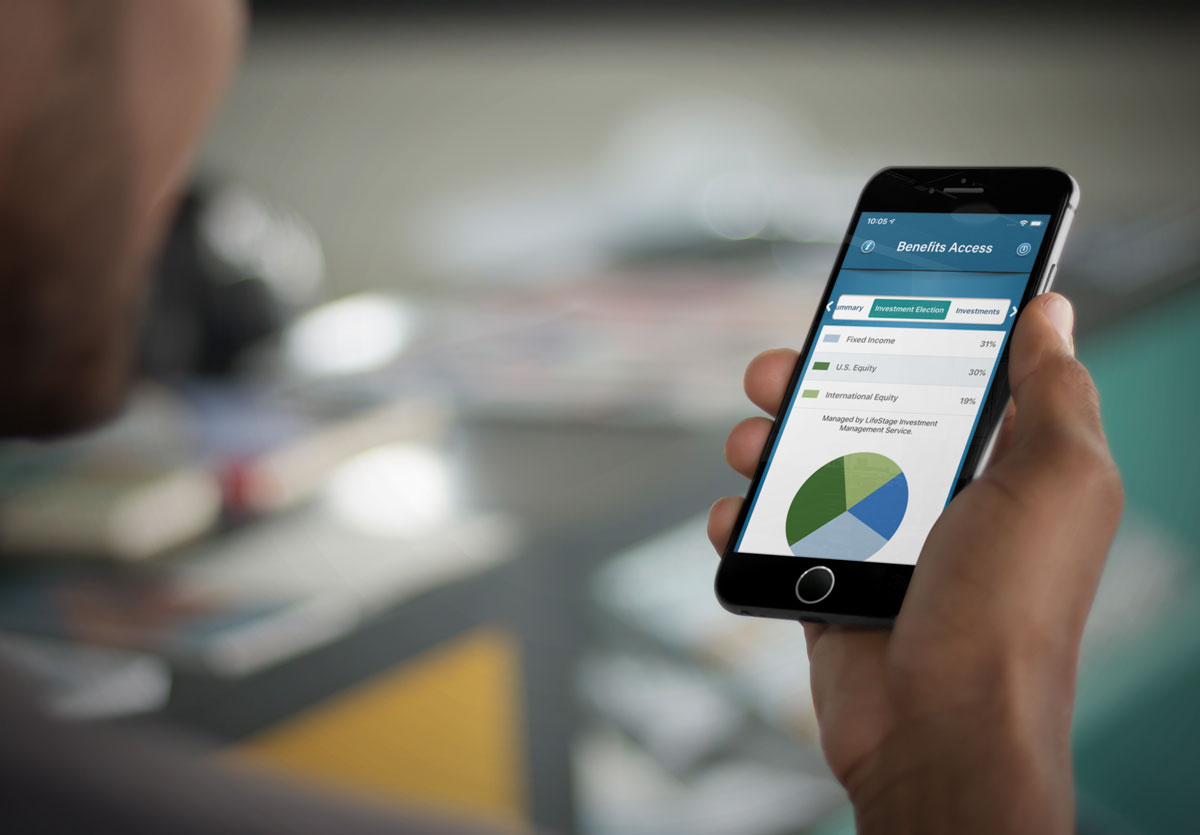 Benefits Access Mobile App
Download the Benefits Access Mobile App from the App Store™ (Apple devices) or Google Play™ (Android smartphones). With on-the-go access to your accounts, you can view:
Account balances and recent activity
Contribution rates and summary
Investments and allocations
LifeStage targeted investments
Current rates of return
Loan balances
Not yet registered? Go to benefitsaccess.org to set up your account before using the mobile app.
Need help? View the Benefits Access Mobile App User Guide.