Webinars and Workshops
Wespath supports events for clergy, lay workers, plan sponsors and conference representatives, including health workshops, educational seminars and webinars.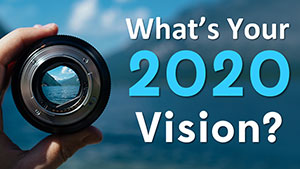 What's Your 2020 Vison? Webinar Series
Learn more about our 2020 Vision webinar series. Topics include the United Methodist Personal Retirement Plan (UMPIP), the 5 dimensions of health and more.
Previous Webinar Series
Retirement Webinar 2021
This webinar was recorded on May 6, 2021.
Fundamentals of Social Security
This webinar covers early, full and delayed retirement benefits. It also addresses spousal benefits and survivor benefits. Recorded Tuesday, September 17, 2019.
Financial Well-Being 101
Financial well-being has its own language. This webinar will help take mystery out of financial well-being. Recorded Tuesday, November 5, 2019.
Workshops
Annual Conferences are encouraged to host self-care and health promotion events for clergy and lay workers, or to incorporate self-care and wellness presentations in existing events.
Wespath has provided workshop resources, instructional models and educational materials for several conferences and UMC entities hosting health-focused workshops and events. No need to start from scratch—contact Wespath at [email protected] for assistance with workshop resources.
Let Us Know
Our website, programs and offerings are constantly evolving. Let us know what is working, what is not and what new content you would like to see on this site at [email protected].
Thank you for your feedback and continued support of denomination-wide clergy and lay worker health.