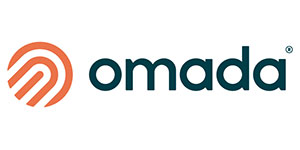 One in three American adults has prediabetes and is "on the path" to developing type 2 diabetes. Good news! Type 2 diabetes can be prevented, or at least delayed. The Centers for Disease Control (CDC) recommends the Diabetes Prevention Program (DPP) because it has proven to prevent or delay the onset of type 2 diabetes.
HealthFlex offers two ways to participate:
1) Online through Omada Health®*, a partner of Quest Diagnostics® who provides Blueprint for Wellness®. This program includes:
An interactive program to guide your journey
A wireless smart scale to monitor your progress
Weekly online lessons to empower you
A professional health coach for added support
A small group of participants to keep you engaged
Visit omadahealth.com/wespath to take a short risk test and learn more about the online program.
* Omada takes security and participant privacy very seriously, and provides its health care services under the same rules as other health care providers such as your doctor's office. Read more about these rules in Omada's Privacy Policy and our HIPAA Notice of Privacy Practices.
We are excited to offer this valuable benefit for those at risk to develop diabetes. HealthFlex well-being programs are voluntary.