Focus on How You Feel
The mind-body connection is powerful. Tending to your emotional well-being can help you feel better physically, and vice versa. Emotional well-being includes the ability to manage your feelings and related behaviors, cope effectively with stress and adapt to change. This dimension focuses on awareness and acceptance of stressors and feelings, both positive and negative.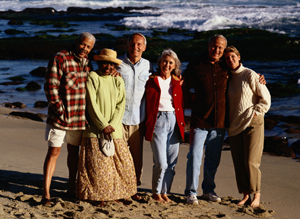 Take Care of Yourself
If you're feeling anxious, stressed or depressed, it's OK to talk about it. Asking for guidance and support is the first step to feeling better.
Talk to someone you trust—a friend, family member, church leader or colleague.
Schedule a doctor visit—be open and honest about how you're feeling.
Connect with a counselor and other resources through the Employee Assistance Program (EAP)
Video: Emotional Well-being
Video: How to Access Your Employee Assistance Program
Resources
Learn more about how to manage your emotional well-being with resources from Wespath.
Decreasing Screen Time Toolkit