Why Work at Wespath
Are you looking for a change of pace? A welcoming workplace? A rewarding career with flexible benefits? Picture yourself working in an organization that's rooted in values — where there's a sense of purpose in your day-to-day work and you're inspired to be your best. If you enjoy doing meaningful work that makes a difference in the world, you belong at Wespath.
Search Open Jobs
Job Opportunities
Wespath is a robust and diverse organization, offering career opportunities in many different fields.
Actuarial
Administration
Communications
Compliance
Customer Service
Finance
Health and Well-Being Program Management
Human Resources
Information Technology
Investment Management
Legal
Project Management
Quality Assurance
Retirement Plan Management
Risk Management
Sustainable Investment Strategies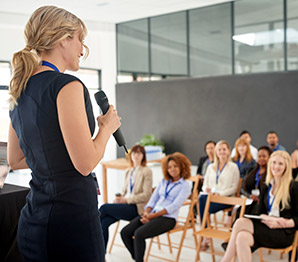 Who We Are
Wespath Benefits and Investments is a not-for-profit administrative agency of the United Methodist Church (UMC) built on 100 years of success and sustainability. We provide retirement plans, investment solutions and health benefit plans for UMC clergy and lay employees. Our work revolves around collaboration, innovation and creating a brighter future for those we serve.
Operating Divisions
Wespath Institutional Investments serves the needs of institutional investors through a multi-manager platform of broadly diversified funds, positive social purpose lending, and the integration of environmental, social and governance (ESG) considerations into our investment strategy.
Retirement Plan Services administers the denomination's retirement plans, in partnership with United Methodist Church (UMC) annual conferences and other plan sponsors, to help ensure clergy, surviving spouses and lay workers receive financial benefits at retirement.
Health and Well-Being Services strive to improve multiple dimensions of health and well-being — physical, emotional, spiritual, social and financial — for clergy and lay workers of the UMC and their families. We provide health and well-being plans to UMC annual conferences and other plan sponsors.
Central Conference Pensions (CCP) provides retirement support for clergy and surviving spouses in the Church conferences outside the United States. The initiative is developing sustainable pension plans where none previously existed. CCP provides funding for immediate pension support and education and training to help each region develop its own self-funded pension program.