At Wespath, you'll find a welcome environment rooted in core values like teamwork, mutual respect and integrity. Here, you'll find opportunities to grow your career while making a difference in the world.
Customer Service at Wespath
Summer Event Highlights
We work hard, but we play hard too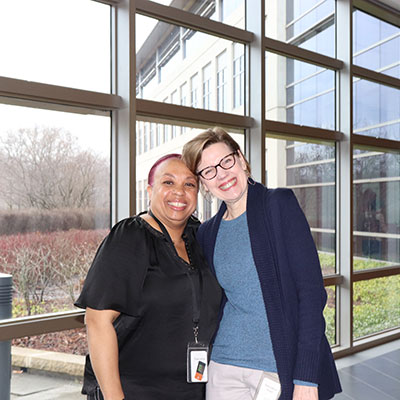 Our Culture
Our work revolves around collaboration, innovation, and commitment to creating a brighter future for the people and organizations we serve. Wespath employees are encouraged and empowered to contribute ideas to "get better at what we do every day"—whether it's by improving our processes, enhancing the services we provide, or enriching our work environment.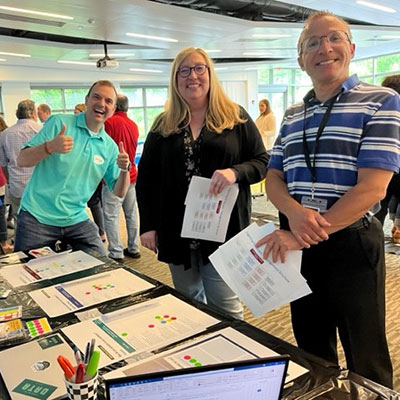 Our People
Our people are Wespath's most valued resource. Whether they've been here a few months, a few years or several decades, each employee plays a crucial role in Wespath's mission of delivering the best service to our stakeholders—while also supporting each other.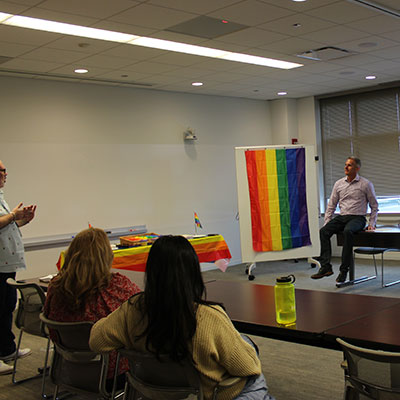 Our Commitment to DEI
Our diversity makes Wespath a better, stronger organization. We've intensified our work around diversity, equity and inclusion in recent years, starting with a candid assessment of strengths as well as gaps in conjunction with the National Diversity Council, Wespath's senior leaders, our staff-based diversity advisory group and employee focus groups.
Today, we have a standing DEI Council that meets frequently as we strive to earnestly live into our commitment to be a diverse, equitable and inclusive workplace. Working with Human Resources and senior leaders, the DEI Council has a detailed action plan that includes celebrating diverse groups, developing a DEI curriculum to educate all employees on issues like unconscious bias, proactively recruiting diverse candidates, and expanding professional development and recognition opportunities.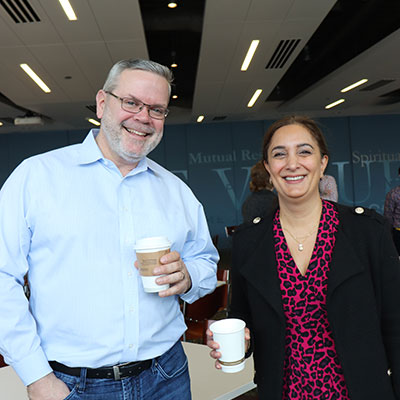 Opportunities for Job Growth
You can grow your career at Wespath! We post job openings internally every week and encourage our employees to grow their careers at Wespath rather than looking externally. Nearly 15% of employees moved into new roles in 2021 alone, thanks to promotions and transfers.
While we're always looking for talented and qualified new employees, nearly half of our current employee population has worked here at least five years. And, 34% of employees have worked here 10 years or longer—with a few who've reached 25-, 30- and even 40-year milestones at Wespath!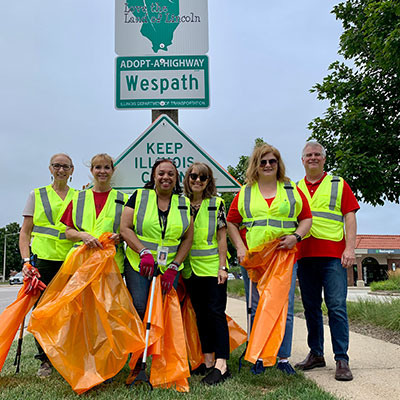 Community Service
We're all about service and helping others—through our business mission of caring for those who serve, and through our employees' commitment to helping communities in need.
Wespath employees are driven to generosity, through holiday gift drives, school supply drives, blood drives, clothing drives, book drive, food drives and more. Our community service efforts help support children in foster care, individuals facing homelessness, people coping with food insecurity, and other often marginalized or underserved groups.
Wespath's community service work supports these and other organizations:
Kids Above All (formerly ChildServ)
Connections for the Homeless
Heartland Blood Centers
Greater Chicago Food Depository
HandsOn Suburban Chicago
JPMorgan Chase Corporate Challenge 5K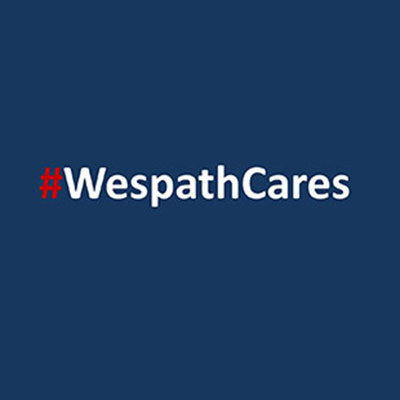 #WespathCares
Started in 2020 to aid people impacted by COVID-19, the employee-funded #WespathCares initiative expanded to support social justice causes and inequities. #WespathCares is managed through our DEI CouncilWe've made donations to these and other initiatives:
COVID-19 Relief
Food pantries
First responders and front-line workers: staff at hospitals, senior living facilities, grocery stores, etc.
Global vaccine equity (in partnership with UNICEF, COVAX and UM Global Ministries)
Social Justice and Humanitarian Relief
My Block, My Hood, My City
Black Voters Matter
Asian Americans Advancing Justice
The DuSable Black History Museum and Education Center
Chicago Torture Justice Center
PADS shelters
Ukraine war—humanitarian relief (in partnership with UM Global Ministries)
The Trevor Project
Employee Testimonial Videos
Trent
Manager, Impact Investments
Ross
Manager, Church Relations
Micah
Contributions Specialist Level 1, Customer Service
Eileen
Chief Financial and Information Officer
Apply for a Job at Wespath Today!