Wespath is an employee benefits administrator for Methodist/Wesleyan-related organizations and serves as the investment manager for many not-for-profit, mission-driven organizations. While Wespath's roots are Methodist, our employees represent a multitude of diverse religions, faiths and beliefs.
We are an organization committed to providing caring, compassionate and highly competent service to our customers and making a positive impact in people's lives and the world overall. As a not-for-profit employer, we're not driven by shareholder expectations. Nonetheless, our financial performance is impressive: we maintain one of the largest reporting faith-based pension and retirement funds in the world and have over $24 billion in assets under management (as of December 31, 2022).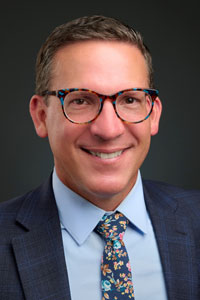 Message from our CEO
Thank you for considering a career at Wespath. With nearly 300 employees, Wespath is strengthened by the diversity of our employees' backgrounds, identities, cultures, religions, perspectives and talents. We are guided by core values of Mutual Respect, Teamwork, Integrity, Stewardship, Customer Satisfaction and Spirituality, and strive to live into these values in our daily work.
We're also an organization where every employee has a voice—and where our Senior Leadership Team listens and cares. Employees across all departments are encouraged to participate in listening sessions, focus groups, anonymous surveys and other avenues that facilitate dialogue and feedback. It's a key reason why we've been named a Best and Brightest Company to Work For® year after year.
Our Core Values
Our core values are more than words—they're principles that guide how we work with one another and how we serve our customers.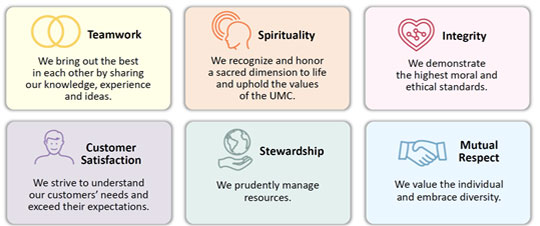 Awards
Wespath has been honored for being a welcoming workplace, for our commitment to protecting the environment, and for other accomplishments. Wespath awards.
Apply for a Job at Wespath Today!