Central Conference Pensions Testimonials
Building a brighter future
The United Methodist Church provides support to clergy and their spouses in parts of the world where there is little hope for covering basic needs in retirement. Most recipients of pension support use their payments to fulfill basic needs—food and medicine for themselves and their families—while some are starting household-based businesses, improving their homes and even assisting with family members' school tuition.
Here are some of their inspirational stories:
The Reverend Taisiya Sergunina—Retiree, Russia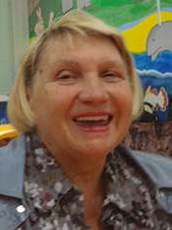 Rev. Sergunina helped establish one of the first United Methodist churches after the fall of Communism when many were afraid to join a religion that wasn't Russian Orthodox. She attended seminary in 1995. After graduation, she converted an assembly hall into a make-shift house of worship. As the new church grew, Taisiya and her fellow parishioners traveled on mission trips to preach the Gospel to those outside her town. Retired in 2004, Taisiya is still active in the church and always takes the opportunity to tell others about Christ.
---
The Reverend Domingos Almeida Sobinho—Retiree, West Angola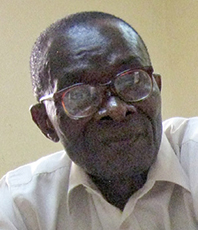 Retired in 2009, Rev. Sobinho served 17 churches during his 44-year career. He began his ministry during the War of Angolan Independence and was jailed for his efforts. Since he was also a teacher, the bishop was able to gain his release after three months imprisonment. "I want to express my gratitude to both Bishop de Carvalho and Bishop Domingos because they talked me into staying in the ministry during my few times of doubt."
Domingos has 12 children (seven daughters and five sons) and 14 grandchildren, many of whom live with him. His CCP pension helps pay for their medicine and tuition. He was a licensed local pastor and has proudly attended 46 consecutive annual conference sessions—every one since his first appointment in 1965. "Visiting members and being an evangelist were the most enjoyable duties of my ministry."
---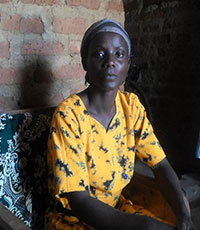 Dolphine Abangi—Surviving Spouse, Busia District, Uganda
Dolphine was married to the late Pastor Sunday Samuel. The money she receives through the CCP program has allowed her to move out of a grass thatched house and into a permanent home where she lives with her family. In addition, with her additional pension money she was able to start a small business in a kiosk at a local trading center, where she sells vegetables and other food products. This added income has helped pay her children's school fees so that they have a brighter future.
---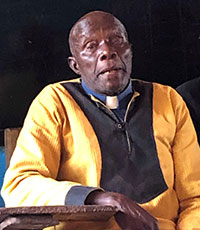 Reverend Ernest Namakpeh—Retired Pastor, Liberia
Rev. Namakpeh was assigned to his first church in his homeland of Liberia in 1992. At that time, Liberia was well into the first of two devastating civil wars that eventually lasted for the better part of 13 years—and which saw nearly a half million people killed. Now, Rev. Namakpeh is retired, yet he still is active in the church, primarily helping young children receive an education. "Young people need assistance to go to school," he said. "I work within the Church to help them." He is grateful that his pension allows him to care for himself and his family while carrying on his mission.
---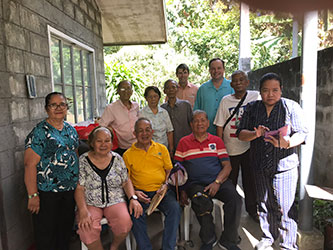 Reverends Teotimo Falla and Teresita Supetran—Retired Pastors, Dasmarinas City, Philippines
Proving there is strength in numbers, a group of retirees and their spouses, and surviving spouses of pastors, live in Board of Pension-owned housing adjacent to Philippines Christian University near Manila. These retirees and spouses said they are thankful for their pension funds, which helps them pay for necessities such as housing, medicine and food. Following 30 years of service, Rev. Falla retired at age 70 and remembers converting to Methodism as a young man, finding Methodists to be "more joyful and alive" than those of other religions. Rev. Supetran was a retired teacher who then became a full-time pastor. In retirement she continues to work with women's groups and leads a senior citizen's Bible class.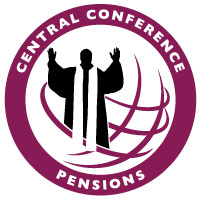 Have Questions?