How Donations Help
Your support changes lives
Wespath—on behalf of the active and retired ministers in the central conferences—thanks the denomination for its continued support of Central Conference Pensions (CCP). This program helps ensure sustainable pension support to central conference ministers and their surviving spouses in retirement.
Make a Donation to CCP
You can support Central Conference Pensions by making a donation online or with a check.
Donate online through a secure online transaction. You can make a one-time payment or set up recurring donations.
Send a check by mail. Make checks payable to: "Wespath Benefits and Investments" and add "CCP" on the memo line. Mail checks to:
Central Conference Pensions
c/o Wespath Benefits and Investments
75 Remittance Drive, Suite 6714
Chicago, IL 60675
All funds donated to CCP are held and managed by Wespath. The earnings from those invested funds are used to provide the central conferences with pension support.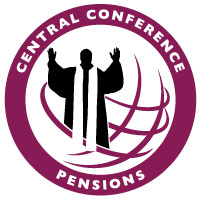 Have Questions?