What Is Impact Investing?
We often invest in specific initiatives with the stated objective of strengthening local and global communities while also producing market rates of return. We call this "impact investing."
Wespath is pleased to be a leading impact investor with a lengthy track record of investing for strong returns and positive outcomes.
Impact Investing in Action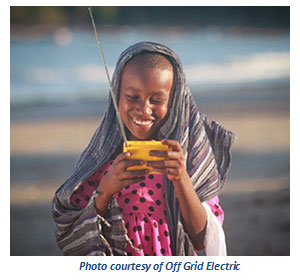 Our longest running impact initiative is our Positive Social Purpose (PSP) Lending Program, which is celebrating its 30-year anniversary in 2020. The PSP Lending Program invests in loans that support affordable housing and community development for underserved areas in the U.S. In its 30 years, the PSP Lending Program has invested more than $2 billion and preserved or created over 52,000 affordable housing units.
Internationally, PSP supports microfinance lending in developing countries. For example, through the PSP Lending Program, Wespath invested $30 million in companies that provide or finance access to renewable energy for communities that are not connected to national power grids.
Our investment in the Developing World Markets (DWM) ORCA Impact Note provided financing to institutions that help people purchase solar-powered lanterns, home solar kits and other products and services to light their homes, charge mobile devices, run their businesses, refrigerate their food and more.
In other words, this impact investment addressed a critical need around the globe.
Key Impact Themes
Our portfolio of impact investments includes targeted allocations to low-carbon solutions, sustainable agribusiness and other themes that address issues in alignment with our Sustainable Economy Framework.
We are now taking steps to evolve and expand our portfolio of impact investments. We have created a dedicated Impact Investments team and are actively researching new opportunities to enrich the lives of communities, support a sustainable economy and seek competitive returns.
Wespath's Approach to Impact
As of December 31, 2022, Wespath and its subsidiaries, including Wespath Institutional Investments, managed over $3 billion in impact investments, representing over 10% of total assets across all the Wespath funds. Below is a breakdown of these investments across our core impact themes:
Wespath's Impact Investments
As of 12/31/2022
($ mm)
Low-Carbon Solutions
$2,670
Low Income Housing & Community Development (PSP Lending Program)
$655
Sustainable Agribusiness
$55
Total
$3,380
These impact themes are best viewed through the lens of the Sustainable Economy Framework.
Specifically, our three pillars of a sustainable global economy—social cohesion, long-term prosperity for all and environmental health—help us categorize specific impact investments pointed at the key themes identified by the framework. Loans to support affordable housing may empower social cohesion, while investments in low-carbon solutions address the environmental health pillar.
Likewise, the Sustainable Economy Framework guides the consideration of new impact investing opportunities. We believe it is our fiduciary responsibility to support the creation and development of a sustainable global economy, so it is important that potential impact investments align with our vision for long-term sustainability.
Impact Through United Methodist Values
We also recognize the opportunity to align our impact investments with the convictions of The United Methodist Church (UMC). The guidance provided to us in the The Book of Discipline and The Book of Resolutions make it clear that we should act in the best interest of our stakeholders while consciously investing in alignment with UMC values. Moreover, the faith-based investing community has a history of leadership in the impact industry.
For more information about our overall approach to sustainable investing, please view our Sustainable Investment page.