Disclaimer: Wespath Benefits and Investments (Wespath) and its subsidiaries participate in the Positive Social Purpose Lending Program described below.
At Wespath, we seek to invest in a manner that strengthens our local and global communities while providing enhanced investment returns. We call this "impact investing."
Wespath's longest running impact investment program — the Positive Social Purpose (PSP) Lending Program — has been operating since 1990 and works to promote affordable housing and community development for disadvantaged areas in the U.S. and microfinance opportunities abroad, all while seeking market-rate, risk-adjusted returns.
The program accomplishes this by partnering with qualified lending partners and investing in loans that support low- and moderate-income individuals, families and communities.
We are pleased to highlight that since its launch, our program has achieved the following:

The PSP Lending Program has proven that positive impact can be achieved while fulfilling our fiduciary duty. There may be a PSP property within your local community—view our interactive map.
#PSP30 Video Series
Wespath is celebrating the 30-year anniversary of its Positive Social Purpose (PSP) Lending Program with an in-depth #PSP30 video series illustrating the past, present and future of the PSP Program. Watch the videos here.
Areas of Focus and Stories of Impact
The PSP Lending Program focuses on investments in affordable housing, community development and microfinance loans.
Affordable Housing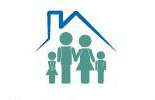 There is a clear need for affordable housing developments in the United States. According to the National Low-Income Housing Coalition (NLIHC), there is a shortfall of 7 million affordable housing units available to rent for extremely low-income renters—families with household incomes at or below the poverty level, or at 30% of the median income of their area.
The PSP Lending Program seeks to fill the affordable housing gap by investing in properties benefiting individuals and families earning less than the area's medium income. Certain properties focus on supporting higher risk disadvantaged communities including individuals with special needs, seniors and veterans.
Clark-Estes Apartments:
Affordable Housing with a Focus on Resident Wellness

Wespath invested in a loan for the Clark-Estes Apartments, a 54-unit affordable housing development in a Chicago-based neighborhood.

The property will offer residents support services provided by dedicated staff in the areas of job readiness, health, wellness and education, with a special focus on mental health.
Community Development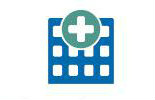 The program invests in facilities that service low- and moderate-income individuals, including transitional shelters for the homeless and healthcare centers.
237 Landing:
Helping Men Transition Out of Homelessness

Wespath invested in a loan providing financing for 237 Landing, a 200-bed transitional shelter for homeless men in Bronx, New York.

The shelter provides independent living training, food service, transportation and counseling. The operator of the shelter also provides employment counseling and training to residents.

Image Source: apartment.com
Microfinance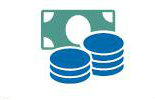 The program invests in institutions that provide microfinance loans to individuals in developing regions—including Latin America, Eastern Europe, Southeast Asia and Africa—who have little or no access to traditional financial services.
Shared Interest:
Building Small Business to Provide a Path Out of Poverty

Through Shared Interest, loans are made to entrepreneurial borrowers like Zanele, a member of a fruit-growing cooperative in Cape Town, South Africa.
More information about these recent loans and others is available here.
Intermediary Partnerships
We rely on a network of intermediary partners—primarily not-for-profit organizations that focus on providing credit and financial services to underserved markets and populations—who serve as key contributors to the financial success of the PSP Lending Program. Through our qualified intermediary partners, we participate in mortgage loans seeking market rate, risk-adjusted returns. More information about the loan characteristics for many of our investments can be found on our PSP Lending Program Overview brochure.