Check Out Our New Website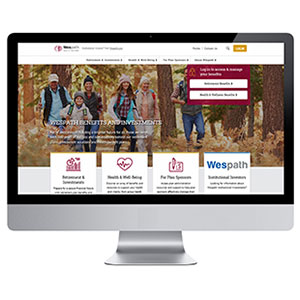 Wespath introduced a re-designed website in early December. The new site is designed to be easier to navigate, it is more user-friendly and it has a mobile device-compatible design.
The new site will provide more concise information about our plans, programs and investments at your fingertips. What matters to you most will also be easier to find with improved site navigation. Bookmarks for frequently-visited pages will redirect to the new content. However, make sure you save wespath.org as the homepage.
You don't need to log in to access the new sites.
Just visit wespath.org to explore our benefits articles, webinars, videos, benefit plan information and investments.
Visit our new website today—we hope that you'll like what you find!
Note: Wespath maintains a separate website for organizations that have institutional investment accounts with Wespath. That website, wespath.com, has also been redesigned.