How Your Zip Code Affects Your Health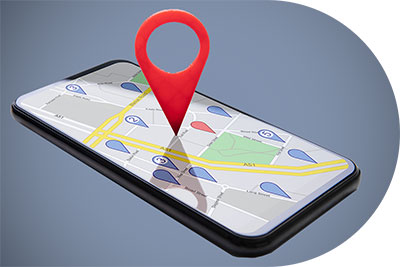 Think for a moment about the neighborhood you live in. How many grocery stores are nearby, and do they offer quality food? How many fast-food restaurants are in your neighborhood? Is there a hospital or urgent care clinic? Do you know where to go for mental health care? All these factors have an impact on the health of a neighborhood's residents, including the quality of available health care, and how individuals decide to use it.
Wespath regularly tracks the availability and quality of care facilities, like doctors, hospitals, clinics and other key services on a geographic basis. This allows us to better identify communities where HealthFlex participants and families may need alternate or virtual access to resources not physically available in their communities.
In a recent analysis using de-identified data to protect the privacy of our members, the Area Deprivation Index (ADI) of the zip code where HealthFlex members live was associated with important differences in how individuals choose to use health-care resources.
Developed by the University of Wisconsin*, "the ADI" is a national ranking of socioeconomic status by zip code using census data. ADI ranges from 0 to 100, with higher ADI associated with higher levels of deprivation or poverty. The following table summarizes some of the differences between HealthFlex members living in the lowest 20% ADI zip (areas of lower deprivation) codes versus the highest 20% (areas of higher deprivation).
Low ADI
(Low Deprivation)

High ADI




(High Deprivation)

ER Visits
Lower usage rates—may be due to availability of urgent care and better health overall
Higher usage rates—likely due to low urgent care availability and more chronic conditions
Urgent Care Visits
Much higher usage rates—likely due to availability of urgent care clinics and fewer chronic conditions
Much lower usage rates—likely due to low availability of urgent care facilities
Behavioral Health Visits
Much higher usage rates—likely due to greater availability of providers, less stigma and greater ability to maintain privacy at in-person visits
Much lower usage rates—likely due to low availability of providers, more stigma and privacy concerns with in-person visits
No matter where you live, but especially if you have limited health-care resources in your community, please consider tapping into lower-cost virtual resources to better care for yourself and your family. Some examples of virtual resources offered by Wespath's HealthFlex health benefits are noted below. If you are not enrolled in HealthFlex, please check with your health-care benefits provider to understand the virtual care options available to you.
More communication about availability of MDLIVE virtual care for conditions that aren't a true emergency
Encouraging the use of MDLIVE for virtual counseling and psychiatry, eliminating the need for a long drive or concerns about privacy
Raising awareness of virtual chronic disease prevention and diabetes management programs through Omada
To learn more about the ADI and the national ranking report click here.
* https://www.neighborhoodatlas.medicine.wisc.edu