Our mission is to promote vitality in mission and ministry by improving the health and well-being of UMC clergy, lay workers and their families.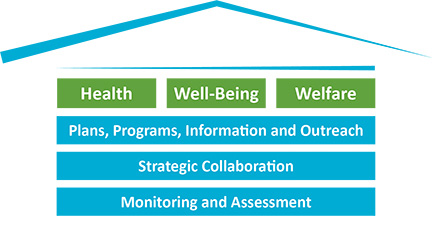 This mission is centered on three Key Areas of Focus:
Plans, Programs, Information and Outreach
• Health and well-being benefit plans
• Best-in-class well-being program offerings
• Comprehensive and trusted health and well-being information
• Workshop resources, instructional models and educational materials tailored by clergy career stage, gender, health condition and risk factors

Strategic Collaboration
• Needs assessment for population health management
• Health plan and well-being program design
• Annual Conferences population health management consultation - including needs assessment, strategy development, implementation and communication
• Health care reform compliance
• UMC Health Ministry Network for congregational health
• Health and well-being leadership and promotion with other General Agencies including General Board of Higher Education and Ministry, Discipleship Ministries, and General Commission on the Status and Role of Women

Monitoring and Assessment
• Biennial Clergy Well-Being Report
• Periodic health assessments, follow-up and reporting
• Program efficacy
• Plan sponsor surveys

Wespath's offerings promote vitality in mission and ministry across five dimensions of health and well-being—physical, emotional, spiritual, social and financial—for clergy and lay workers of The United Methodist Church and their families. This focus is critical as well-being lasts a lifetime and affects the whole connection: family, congregation, community and the Church itself.
"Do all the good you can, by all the means you can, in all the ways you can, in all the places you can, at all the times you can, to all the people you can, as long as ever you can."
- John Wesley
Let Us Know
Our website, programs and offerings are constantly evolving. Let us know what is working, what is not and what new content you would like to see on this site at [email protected]. Thank you for your feedback and continued support of denomination-wide clergy and lay worker health and well-being.