The Clergy Retirement Security Program (CRSP) is a 403(b) retirement plan for eligible clergy of The United Methodist Church. CRSP is designed to provide you financial security with lifetime retirement income and flexibility through an account balance.
Who Can Participate?
This plan is available to bishops and clergy with full-time appointments to The United Methodist Church who are members of annual conferences. Part-time clergy may be eligible based on annual conference choices.
How Does CRSP Work?
CRSP consists of two components that give you security and flexibility:
A monthly retirement benefit that you receive for life.
An account balance you can access as your needs require.
Monthly Lifetime Retirement Benefits
The amount of your monthly lifetime benefit is determined by a formula that includes the Denominational Average Compensation (DAC) and your years of credited service. When you retire, you receive benefits for as long as you live and, if you are married, your spouse's lifetime also.1 Normal retirement is defined as 40 years of service or age 65. Early retirement is after 30 years of service or age 62. Benefits also can be accessed at age 62 for terminated clergy, but benefits may be converted to an account balance in some situations.2 Contact your annual conference for details if you are considering terminating.
Account Balance
Every pay period, your annual conference contributes 2% of your plan compensation to your defined contribution retirement account. Your annual conference also matches any personal contributions to the United Methodist Personal Investment Plan (UMPIP) up to 1% of your plan compensation. CRSP does not accept participant contributions, but you can potentially grow your personal savings by making contributions to UMPIP.
You have complete control when it comes to investing your defined contribution account balance within CRSP. You may choose to allocate your account balance among Wespath funds or use LifeStage Investment Management for automated investment management. When you're ready to retire, you will have access to 100% of your account balance. You can determine how much money to withdraw as you need it in retirement, or you can use LifeStage Retirement Income to manage your distributions.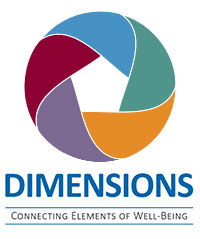 Dimensions Newsletter
Financial, Health and Well-Being Information
Benefit Bites: Clergy Retirement Security Program (CRSP)
What is CRSP? What makes it special? How does it work? What are you options? Learn the answers to these questions and more in this short video.
Video: Understanding Retirement Plans
This video explains the difference between defined benefit (DB) and defined contribution (DC) retirement plans.
Next Steps
If CRSP is offered by your plan sponsor, you will be automatically enrolled in the plan. You can access information about your retirement accounts online through Benefits Access or call a Wespath Benefits and Investments representative at 1-800-851-2201 business days from 8:00 a.m. to 6:00 p.m., Central time.


1 A spouse is defined as the person to whom you are legally married under applicable state law when you begin receiving benefits. Common-law spouses are not recognized as spouses under the plan.
2 Active clergy who terminate under ¶360 of The Book of Discipline are treated as terminated vested participants. Monthly lifetime benefits in CRSP, and Pre-82 are converted to an equivalent account balance, which is transferred along with any account balance in CRSP and MPP, to UMPIP.