Avoid USPS Delays with Direct Deposit and Benefits Access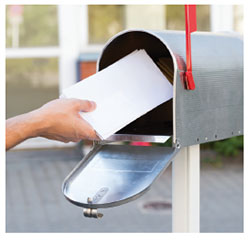 Due to COVID-19 and other changes to U.S. Postal Service mail delivery procedures, participants who rely on mailed paper checks are experiencing significant delays in receiving checks—waiting up to 30 days in certain areas of the country.
Fewer than 2% of participants still receive paper checks from Wespath. Direct deposit allows you to receive one-time or ongoing distributions from Wespath quickly and securely. If you receive benefits by check, sign up at benefitsaccess.org—log in and select "Distributions," then "Manage Retirement Benefits"—or call Wespath at 1-800-851-2201.
While we cannot control postal service delays, using Benefits Access instead of sending paper forms also prevents delays when you send information and forms to Wespath. Visit wespath.org/r/basavestime to find out some actions that can be taken online and how much time you can save!