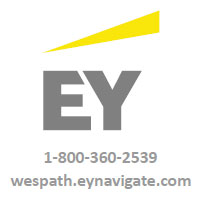 How Much Time Do You Have?
You know planning for your future is important, but it may seem impossible to find time with all of the urgent situations you face every day. There are several small steps you can take when you find a spare moment. Before long, you'll have made strides toward your financial goals.
Less than 15 minutes
15 minutes - 1 hour
1-2 hours

Register at wespath.eynavigate.com

Utilize one of 90+ Financial Calculators on EY Navigate™

View an animated educational video on EY Navigate (3 minutes)

Register to attend an upcoming live educational webinar

Download the EY Navigate mobile app (available in the App Store and on Google Play)

Complete Confidence Checkup (HealthFlex participants receive 25 Wellness Credits)

Link your online financial accounts in EY Navigate

View an OnDemand EY "hot topic" webinar in EY Navigate (30 minutes)

Read an educational article in the Learning Center on EY Navigate

Call your EY financial planner to ask a financial question or discuss a concern (many topics and questions can be discussed in less than an hour)

Complete a financial goal on your own at EY Navigate

Call EY to create or modify a financial plan tailored to your needs and goals
* EY Financial Planning Services are available to active participants and surviving spouses with account balances, and to retired and terminated participants with account balances of at least $10,000. Costs are included in Wespath's operating expenses that are paid for by the funds.