Benefits Access Updated for Easier Navigation On Any Device
Wespath recently updated Benefits Access, making it easier to access your retirement account information.
Wespath participants are increasingly monitoring their accounts and completing transactions in Benefits Access, with 27% more online beneficiary updates and 8% more contact information updates, as well as a 7% increase in the number of participants using the site compared to 2019.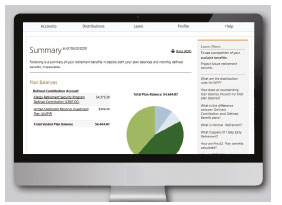 We know many of you access your accounts from your phone or tablet, yet the site wasn't configured for those devices. So we fixed that—and more!
If you haven't been in Benefits Access since the updates were completed in early June, log in at benefitsaccess.org to experience the enhanced navigation. We think you'll find it more intuitive, easier and faster, with fewer clicks. No more digging for your account summary, it's right on the homepage.
The process for logging in remains the same. Visit benefitsaccess.org and log in with your existing username and password. Visit the new site today, and let us know what you think at wespath.org/r/bafeedback.