Do We Have Your Current Email Address?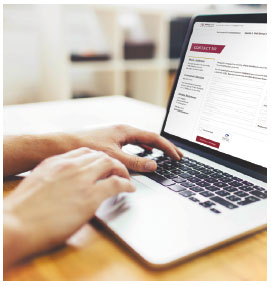 Don't miss important information about your benefits! Wespath periodically sends informati on via email to help you make decisions about your benefits, investments and the programs and services we offer.
If we don't have your current email address, you can share it in Benefits Access at benefitsaccess.org by going to Profile > Update Contact Information, or over the phone at 1-800-851-2201. Be sure to use a personal, non-Church- or employer-based, email account that allows you uninterrupted access if you move and/or retire from the Church or employer, and update your information if it changes.
While you're in Benefits Access, verify and/or update your beneficiary elections and their contact information by going to Profile > Manage Beneficiaries. Read more about how using Benefits Access can save you time at wespath.org/r/savetime.