Principled Fund Management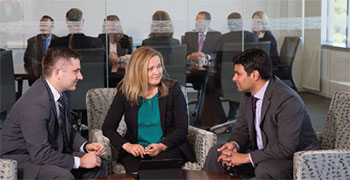 We continue our series highlighting Wespath's Investment Beliefs, which help define our investment philosophy, while aligning our products and services with the principles of The UMC.
Belief—Sustainability
We believe our sustainable investment approach honors the values, mission and traditions of the UMC.
We believe that the intentional integration of environmental, social and governance (ESG) factors in the selection and management of investments positively affects long-term performance. Shareholder engagement with corporations is a powerful process.
To view all of our investment beliefs, visit wespath.org/assets/1/7/5060.pdf.
From the July 2019 issue of Hark!