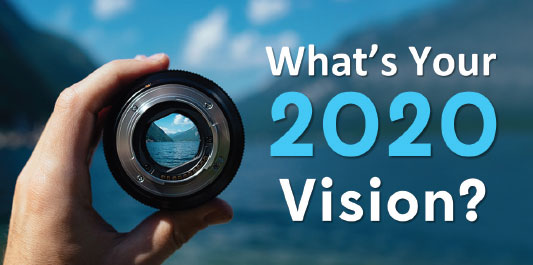 Learn About Your Benefits
Wespath offers benefits education throughout the year in several formats. Whether you join us at an in-person event hosted by Wespath or an annual conference, speak to one of our customer service specialists over the phone, stream a webinar or just learn at your own pace online, we want to empower you to make informed decisions about your benefits during your time with the Church and after you retire.
Wespath offers regular webinars on subjects such as retirement planning, benefits and well-being. This year, our "What's Your 2020 vision" webinar series focuses on topics such as:
Saving for retirement with UMPIP and debt reduction,
The 5 dimensions of well-being,
Making the most of HealthFlex benefits,
Understanding Wespath-administered plans,
Planning for retirement 10-15 years out,
Preparing for retirement within the next 5 years, and
Finance basics.
To register for these special educational events, visit wespath.org/events.
Wespath also offers webinars that are focused specifically on investment topics. Investment webinars include the Markets At-A-Glance series, which examines factors impacting investment performance each month. You can find the investment webinars at wespath.org/r/mir. If you'd just like to read about investment performance, the Monthly Investment Report, which is available at wespath.org/news.
You can also view webinars on the EY Financial Planning Services website: EY NavigateTM. Available webinars cover retirement readiness, Social Security, identity theft, taxes, debt, and more. To register, visit https://wespath.eynavigate.com.

Clergy—Want to learn about our plans in person?
Wespath offers semi-annual educational meetings. Your next opportunity to learn on site will be in Denver, CO in November.
revitup!—November 9-11
A unique opportunity for young clergy and spouses aged 25-39 to strengthen personal, financial and leadership skills.
Clergy Benefits Academy—November 11-13
An educational event for clergy of all ages and stages of ministry—new ordinands, early-career clergy, mid-career clergy, ready-to-retire clergy, district superintendents, clergy in extension ministries—and spouses. Learn about our plans, programs and services, and fellowship with your peers.
Register for our in-person meetings at wespath.org/events.
We hope to see you online or on site soon!