April is Financial Literacy Month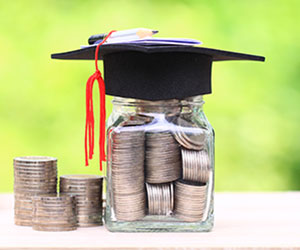 Make time this month to focus on financial education. Gain your financial freedom by taking a small step each day toward your financial goals—such as reading financial articles, budgeting on a website or mobile app, and increasing your retirement contributions.
You may only save a little, but it's ok to start small. The key is to start now and increase your savings over time! Check the Wespath Facebook and Twitter accounts for our financial tips of the week.
Complete our quiz at wespath.org/r/FLMquiz by April 30 for a chance to win Wespath swag!