Principled Fund Management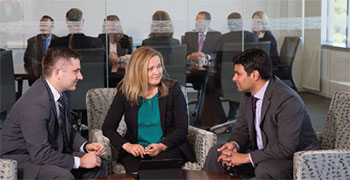 We continue our series highlighting Wespath's Investment Beliefs, which help define our investment philosophy, while aligning our products and services with the principles of The UMC.
Belief—Culture
We believe a culture that encourages open dialogue, in an environment that embraces mutual respect, leads to better investment decisions.
We strive to reach investment decisions through the consideration of opinions from a team representing a diversity of backgrounds and life experiences.
To view all of our investment beliefs, visit wespath.org/assets/1/7/5060.pdf.
From the April 2019 issue of Hark!