All Your Benefits, All in One Place – The New and Improved Benefits Access
Wespath is committed to improving your online experience and empowering you to manage and use your benefits to their full potential. Now, Benefits Access is the website for all your Wespath benefits: retirement, health, wellness and life and disability. This new website will make it easier for you to view summaries of your benefits, find benefit detail information and access benefit partner websites.
Updates earlier this year to Benefits Access make it easier to use on mobile devices and your computer. Now, you'll continue to enjoy this improved site design and navigation with the new ability to have all your Wespath benefit information together in one place.
The New Benefits Access
Watch a two minute video on the new and improved Benefits Access.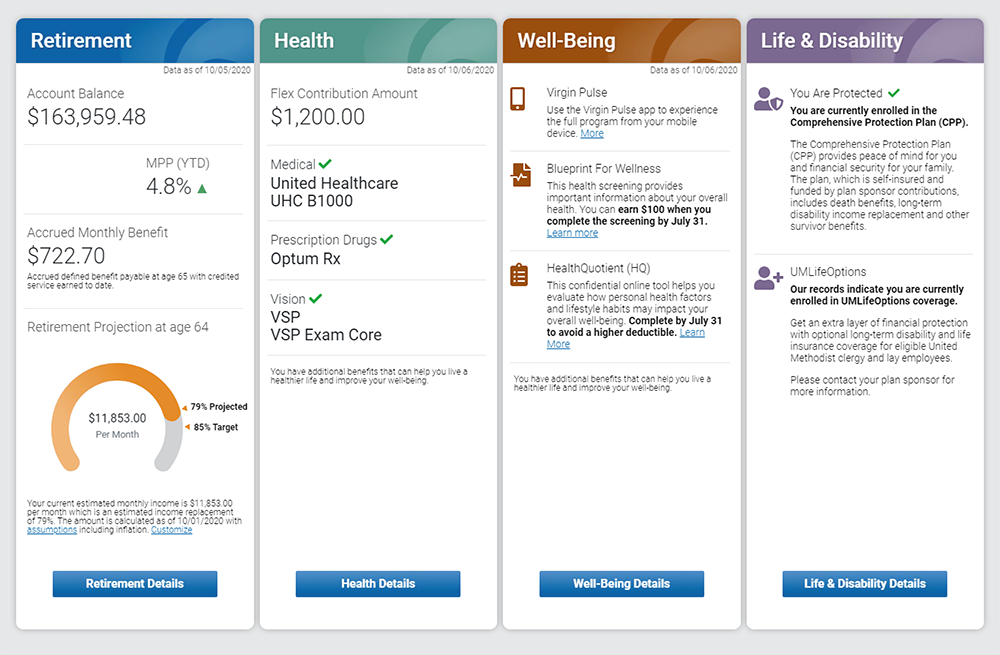 New Benefits Access Home Page
The new home page will summarize your Wespath benefits, allowing you to see all your benefits without having to search through different websites. You will see benefit highlights and may see benefits you didn't know you have. Detailed benefits information and benefit provider sites will be just a click away via the Details button in each benefits section.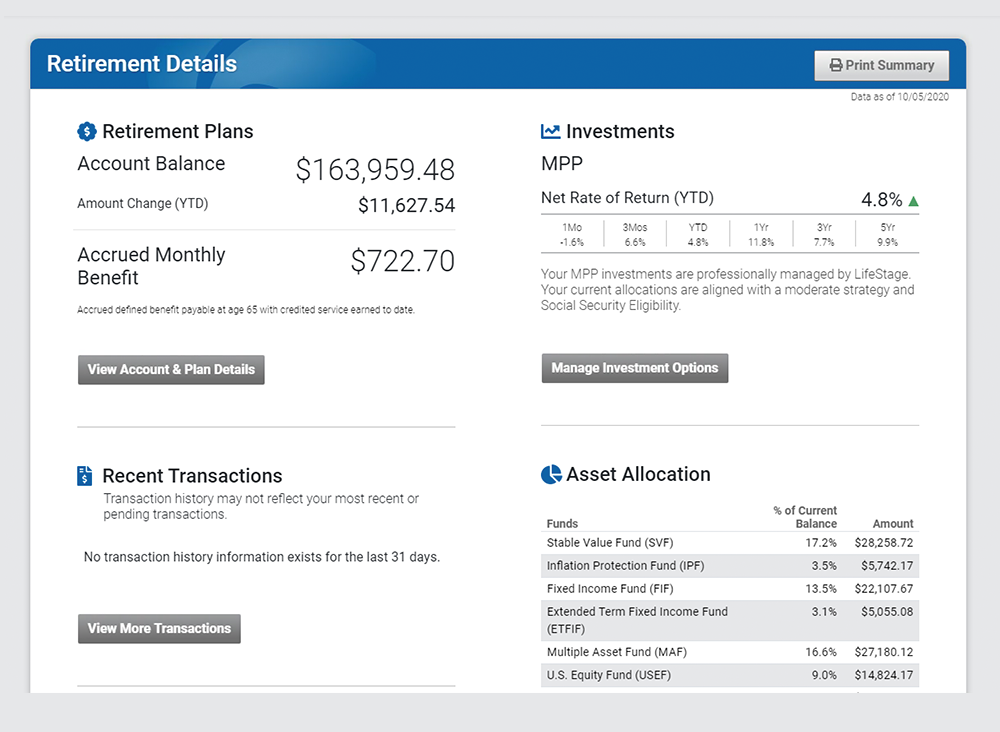 Retirement
Like the current Benefits Access, the Retirement Details page will have all your retirement benefits information such as account balances, investment asset allocation and retirement projection tools. You can still perform the same tasks, such as managing your accounts and beneficiaries and updating your personal information from this page.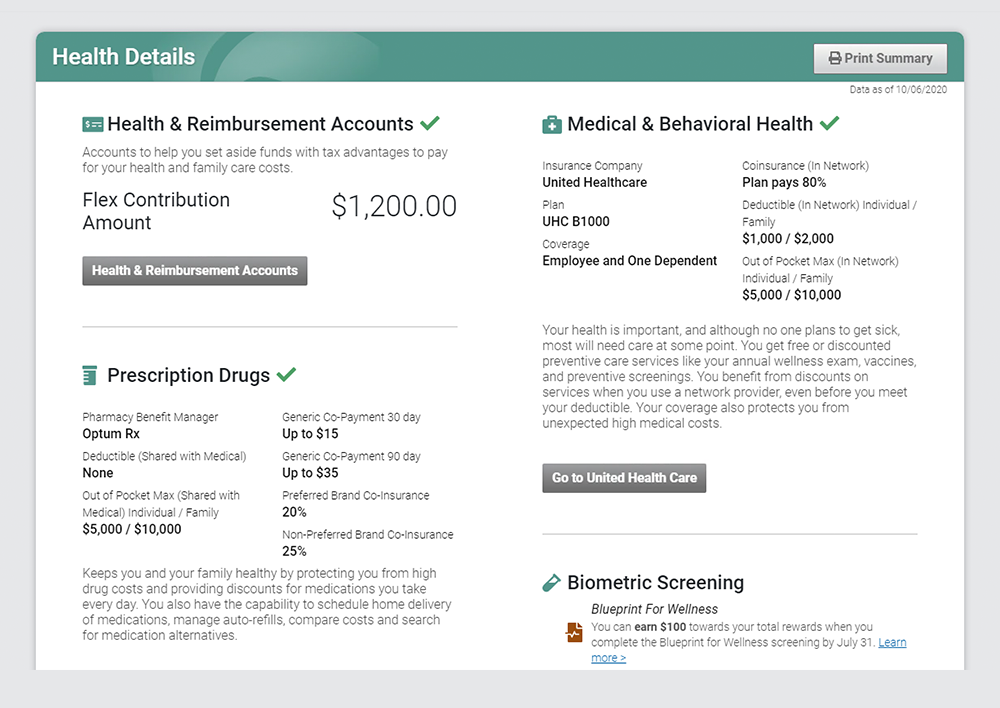 Health
The new Health Details page will have all your HealthFlex benefit information, such as health account balances, copays and deductible information. This page will also provide you direct access to your medical insurance provider, dental, vision and other healthcare providers. In 2021, Benefits Access will replace HealthFlex/WebMD as your health and well-being resource information center.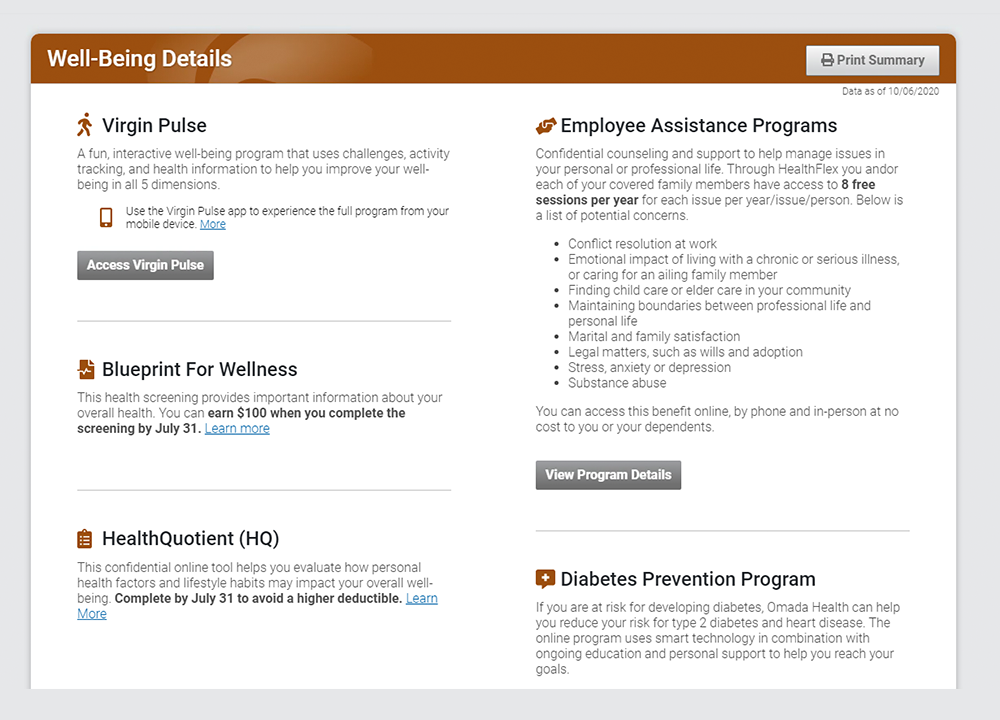 Well-Being
The Well-Being Details page will have all your wellness program information. Here, you will have direct access to VirginPulse, the Employee Assistance Program (EAP), HealthFlex wellness incentive programs and health coaching.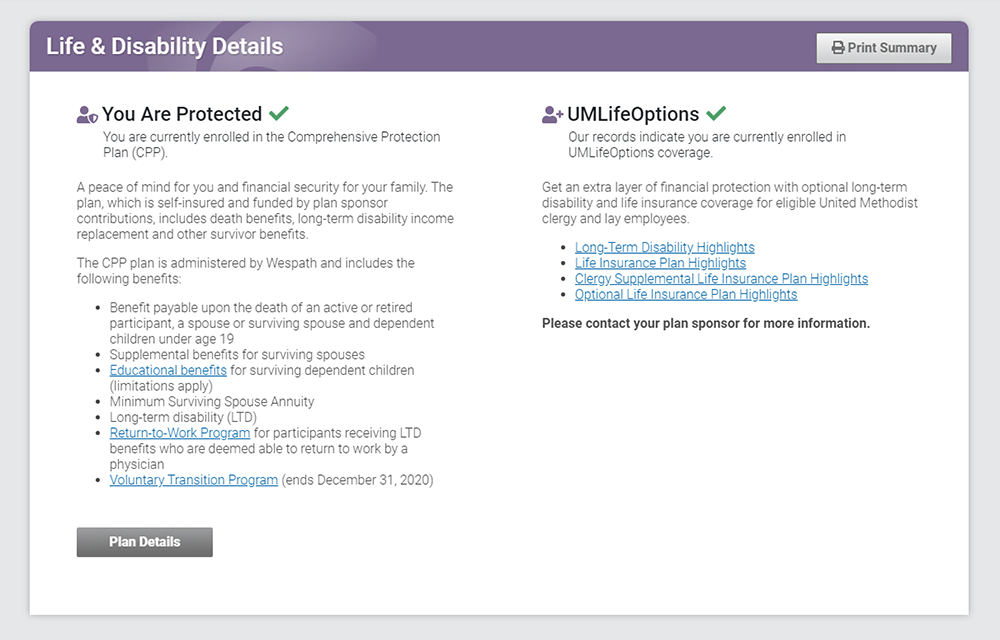 Life and Disability
This page will show a summary of your life and disability benefits or what benefits you may be eligible for through your plan sponsor.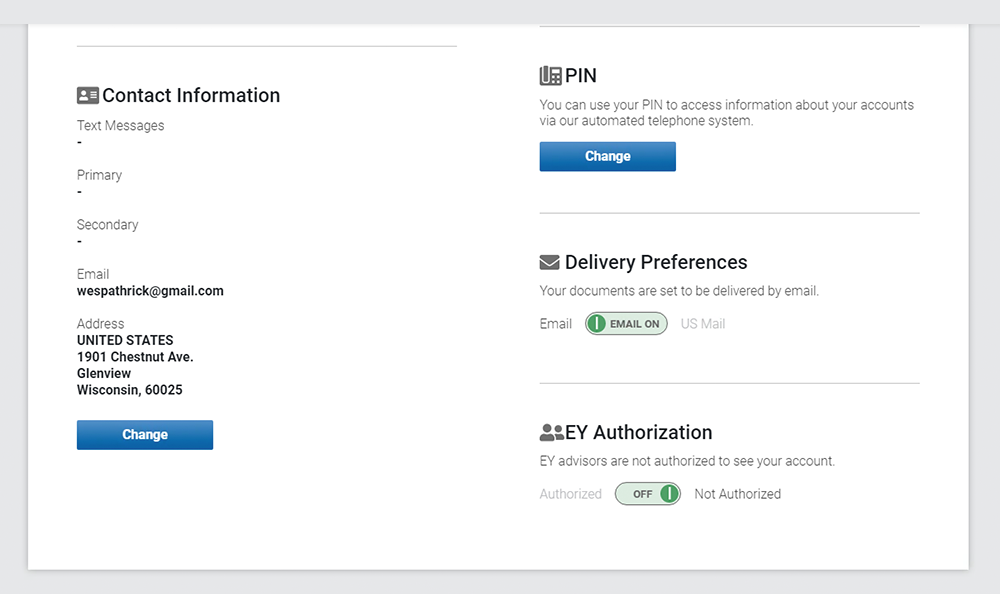 Account Management
Managing your account settings in the new Benefits Access will also be easier with the one-click delivery preferences feature and visual success indicators when you update your password, username or PIN, ensuring your account is always secure.
Log in and Registration Information
You will log into Benefits Access the same way you do today with your current username and password at benefitsaccess.org.
If you have not registered for Benefits Access, go to benefitsaccess.org and click "New User Registration."
Benefits Access Resources