Connect with a licensed therapist via text message or video chat whenever you need support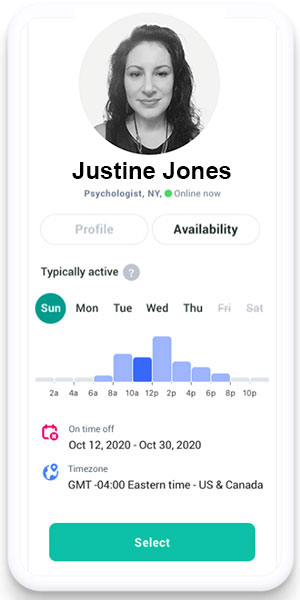 If in-person therapy makes you uncomfortable or your busy schedule doesn't allow for a traditional therapy appointment, Talkspace provides a different kind of one-on-one support that may work for you. Your eight free Employee Assistance Program (EAP) sessions allow you to access Talkspace at no cost for up to eight weeks.
Here is how Talkspace can fit into your life:
It is easy to find a therapist for your needs with the online matching tool. The matching tool shows the days and hours each therapist works. It also shows when each therapist is most active online to help you find the best fit.
Start therapy more quickly after choosing your therapist.
Send messages to your therapist 24/7 via the private, secure Talkspace website or app—no appointments necessary.
Receive messages back from your therapist throughout the therapist's workday, five days a week.
If desired or needed, you can schedule live, face-to-face video visits in lieu of chat.
You also can access Talkspace Psychiatry to schedule live video sessions with a psychiatrist trained in mental health care. Talkspace psychiatrists can provide prescription management for a tailored treatment plan and prescribe medications (except in states with laws that prohibit prescriptions through telemedicine).
To get started, complete the three-step registration process:
Contact the Optum EAP at 1-866-881-6800 and request a Talkspace authorization code.
Visit talkspace.com/connect. Under "Use my Employee Assistance Program (EAP)," click "Get Started."
Fill out your basic information. Type Wespath in the "Organization name" field and enter the Authorization Code you received in Step 1.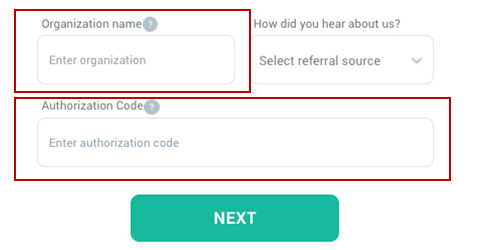 After you register, you can download the Talkspace app on your mobile phone. Talkspace also is supported by the Chrome, FireFox, Safari and Edge browsers on your desktop computer. Talkspace is private, secure, confidential and convenient.
After you select a therapist, you are encouraged to speak with your therapist as part of a complimentary orientation session. During the introductory session, the therapist's schedule, preferred methods of communication and expected response times, among other things, will be discussed. The orientation session does not count as one of your eight free EAP sessions.
How Talkspace works with your EAP and your behavioral health benefits:
Talkspace is covered under the HealthFlex EAP benefit. That means participants—as well as participants' family and household members, including those not covered by HealthFlex—can use Talkspace via their eight free EAP sessions per concern per year. One week of messaging via Talkspace counts as one session. A face-to-face Talkspace video session also counts as one session.
For Blue Cross Blue Shield of Illinois participants: Anything beyond eight sessions will not be covered under your behavioral health benefit. After the eight free sessions, please log into BenefitsAccess.org, click the "Health" tab and then click the "Go to Blue Cross Blue Shield" button to find an in-network behavioral health provider. You may want to ask your Talkspace provider for tips about finding a local provider who works for you.
For UnitedHealthcare participants: If you would like to continue with Talkspace after the eight free sessions, please provide your UnitedHealthcare insurance information when prompted. Talkspace is an in-network provider for your behavioral health benefit with UHC. You will be responsible for co-payments or deductible/coinsurance.


---
Optum and its respective marks are trademarks of Optum, Inc. All other brand or product names are trademarks or registered marks of their respective owner. Because we are continuously improving our products and services, Optum reserves the right to change specifications without prior notice. Optum is an equal opportunity employer. Optum does not recommend or endorse any treatment, medication, suggested approach, specific or otherwise. The information provided herein is for educational purposes only. For advice about specific treatments or medications, please consult your physician and/or mental health care provider. Certain conditions and restrictions may apply. Also, certain treatments may not be covered in some benefit plans. Check your health plan regarding your coverage of services. If you are experiencing thoughts of suicide or if this is urgent and an emergency, call 911 or 1-800-SUICIDE (784-2433) or 1-800-273-TALK (8255).

© 2021 Optum, Inc. All rights reserved. WF3695410 84019B-112020 OHC