Health Care Planning for Retirement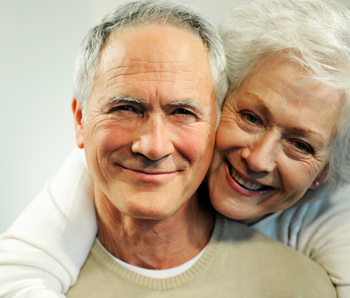 The cost of health care is an important consideration when planning for retirement. Health care expenses could be the largest type of expense people face during their retirement years. Experts estimate that a 65-year-old couple retiring today without employer-sponsored retiree health care will spend an average of $250,000 on medical care during retirement.
Insurance Options
Evaluate your insurance options—ask your conference benefits officer if your conference provides retiree health coverage. If so, find out if you are eligible; how much it costs; what the plan covers; and the rules for maintaining coverage. If your spouse is employed, explore his or her retirement health coverage options. No matter when you retire, be informed about Medicare enrollment deadlines and don't miss them—even if you'll have private individual or employer-group retiree health coverage. Most retiree health plans expect retirees who are eligible for Medicare to be enrolled and only provide coverage on expenses not covered by Medicare.
The Three Components of Medicare

| | |
| --- | --- |
| Component | Description |
| Part A | This component covers most hospital or skilled nursing facility expenses. Most people do not have to pay a premium for Part A because they or their spouse already paid for it through payroll taxes while employed. |
| Part B | This component pays for doctors' expenses and some other medical services and supplies. Most people pay a monthly premium for Part B. |
| Part D | This component pays for outpatient prescription drug expenses. Most people pay a monthly premium for Part D. |
Medicare Basics
Medicare is a federal health insurance program available to people age 65 and older who qualify for Social Security benefits. Medicare has three components: Part A, Part B and Part D. Even if you do not qualify for Social Security, benefits, it may be possible to pay a premium to enroll in Medicare hospital insurance (Part A).
Medicare should cover many medical needs, but you should still plan to pay out-of-pocket for some expenses, such as deductibles, co-payments, co-insurance payments and outpatient hospital service expenses. Consider purchasing a supplemental health insurance policy ("Medigap plan") to help with these costs. Ask your conference benefits officer if the conference offers Medicare supplemental health coverage. If not, consider joining an organization that provides access to Medicare supplemental plans, such as AARP.
Purchasing Medigap Plans
Medigap plans differ in price and benefits offered—consider the coverage under each plan and evaluate premiums, deductibles and co-payments. Choose the plan that will efficiently close the gaps in your Medicare coverage. Your state insurance department can provide a list of plans offered in your state.
Retiring Before Age 65
It is important to have a plan for health coverage if you are considering retiring before age 65—Medicare is not available until age 65 and pre-65 plans tend to be significantly more expensive than those that supplement Medicare. Historical research has shown that many retirees cannot afford private health insurance. State and federal health insurance marketplaces now prevent individuals from being excluded for pre-existing conditions and limit the total age-related increase in premiums, but costs may still be high for an individual not yet eligible for Medicare. This may mean delaying retirement until age 65 or later.