UMC Health Ministry Network Toolkit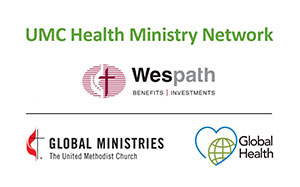 This toolkit will help you create, implement and grow a health ministry initiative in your congregation. Resources are also available for ministries to support and improve the health and well-being of their pastor: a healthy clergyperson benefits mission and ministry.
UMC Health Ministry Resources
Additional Resources
Let Us Know
Our website, programs and offerings are constantly evolving. Let us know what is working, what is not and what new content you would like to see on this site at [email protected].
Thank you for your feedback and continued support of initiatives that promote healthy clergy, church leaders and congregations.
The UMC Health Ministry Network provides information in this publication as an educational service to illustrate some practices that may have positive impact on well-being. The Network's sharing of this general information should not be construed as, does not constitute, and should not be relied upon as medical advice nor legal, counseling, accounting, tax, or other professional advice or services on any specific matter.