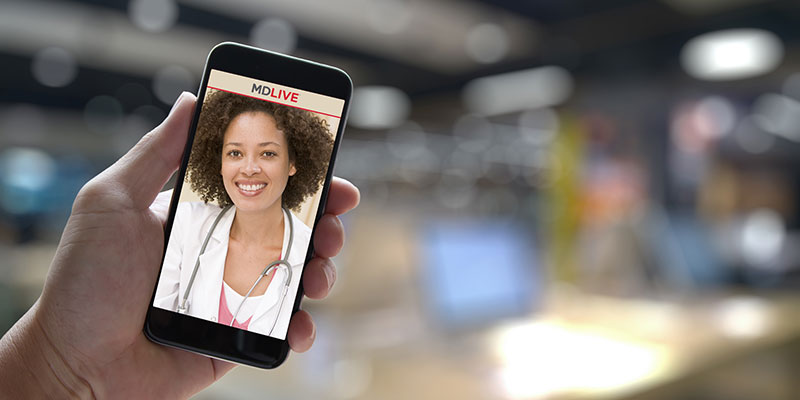 HealthFlex Participants Can Easily Connect With a Therapist via Video
If you or a family member covered by HealthFlex is looking for a quick and private way to connect with a licensed therapist or board-certified psychiatrist, video or telephone visits are available for current HealthFlex participants via MDLIVE Behavioral Health.
On average, an MDLIVE Behavioral Health virtual visit can be scheduled in seven days. The average wait time in early 2021 for in-office behavioral health visits was 35 days. MDLIVE Behavioral Health appointments are available seven days a week, even during evenings and weekends.
People often use MDLIVE Behavioral Health for help with anxiety, depression, stress and many other mental health conditions. To learn more or schedule an appointment, visit mdlive.com/HealthFlex. If you already have an MDLIVE account, you can use your account information to sign in.
With MDLIVE Behavioral Health, you have the option to see the same provider each time or you may try different providers at first to find a good fit.
HealthFlex participants pay for MDLIVE Behavioral Health like a traditional behavioral health office visit.