It's Never Too Late (or Too Early) to Prepare for Retirement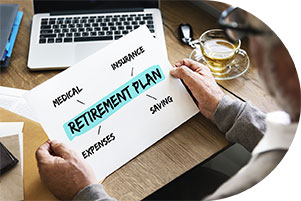 For some, retirement feels like a remote destination, so it might not be on the radar amid everyday joys and concerns. For others, the idea of retirement comes with a collection of worries and concerns. Regardless of how you view retirement, experts say planning is essential to thriving as you move into and through retirement. Meet a few Wespath participants who recently retired—or are planning to retire shortly—who shared their impressions about preparing for retirement.
Rev. Thomas Grieb describes stepping into retirement with 44 years of service as a "recalibration."
"It's going to be different, we'll be settling into a whole new rhythm and hopefully calibrate rightly," Grieb says. "[My wife] Cheryl made the transition well: she retired from her nursing career last year and I hope to learn from her example."
Ron Coleman, a 30-year Wespath employee who retired in October 2022, is still adjusting but appreciates the freedom to spend his time as he likes. "I'm still trying to figure out what day of the week it is," he jokes. "I do appreciate having more time to help my 95-year-old mom."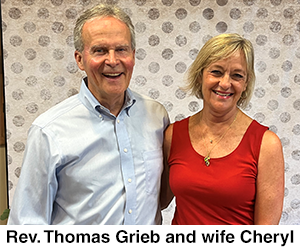 Rev. Ann Ferris, district superintendent with the Arkansas Conference, intends to retire in January 2024 after 23 years of service. "You need years to plan for retirement—you don't just do it."
After 32 years serving part-time and interim appointments, Rev. Dennis Jackman retired earlier than expected. "It all just came together," he said. "Because of Wespath's resources, I had an idea of what was possible."
Take a holistic approach
Finances are often the primary focus when preparing for retirement. However, paying attention to the spiritual, social, physical and emotional dimensions of well-being are just as important.
Rev. Stephen Bauman, who retired in January after 35 years, noted in his interview for a recent Dimensions article that it's especially important for clergy to do "inner work" before their retirement.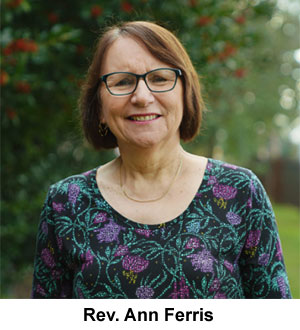 "There's an inner piece that is emotional, and there's an inner piece that's spiritual. And there's another piece that's relational to the people that are most dear to you—the ones that are closest to you in your universe, but as well as the people you see when out and about, and your church people as well," Bauman said. "And so, retirement comes up in a way as a thing to be received as a gift, I think, for those who are able to sort of embrace this transitional work that needs to be done."
Rev. Grieb notes that prayer and conversations were key as he got closer to retirement. "My wife and I talked a lot about it, and a good clergy friend of mine who had already retired gave me perspective on the practicalities," he said.
Start preparing ASAP
For Rev. Jackman, personal contributions to his retirement nest egg were a given. "I always contributed the 1% to the United Methodist Personal Investment Plan (UMPIP) as part of my pension in order to get the 1% match [in the Clergy Retirement Security Program (CRSP)]" he said.
"I think it's important that younger clergy run the numbers," he said. "I attended Wespath's Clergy Benefits Academy about five years ago, and I never forgot the presentation about personal contributions to UMPIP and how they showed that contributing even a little added up over the years. It was pretty amazing!" He adds that using the projection tools available on Benefits Access helped him see what was possible financially.
With 10 years of service on his conference's Board of Pensions, and 12 years serving on its Board of Ministry, Rev. Grieb always had an administrative and financial focus—saving for retirement was a given. "Clergy pension is an important perk in our work for the church and something to make a stake in," he said. "I am very thankful for the opportunity to be part of the pension program."
Plan to keep doing what you love
Rev. Ferris believes you don't retire from work—you simply retire from one phase of your life. "God's not done with me yet," she says. "I may serve as a pastor and do the fun stuff." She points to her husband, who retired in 2022 and turned his passion for smoking meat into a cooking ministry for charity events.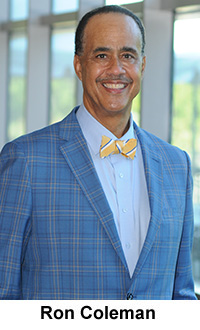 For the last 13 years, Coleman has served as a mentor for college student athletes—and he plans to continue the experience. "The students and I, we talk about how I navigated sports and academics, we work on life skills stuff, and I introduce them to other people I know who can help them with life decisions," he says. "I love doing it."
For some like Rev. Jackman, retirement plans can be upended by the unexpected. When his spouse passed away, he found his focus shift from extensive travel to spending as much time as possible with his three—soon to be four—grandchildren and being a resource for his children. Jackman also looks forward to becoming involved with ministry in a role different from that as a clergyperson.
In the meantime, Rev. Jackman is preparing to put his house on the market and is serving as an interim pastor for a small church near his home. His service will enable him to continue doing what he loves most about being a pastor. "It's a sacred honor to be invited into people's lives in ways you don't get otherwise," he says. "In the church, you get to come alongside people and join them in their struggles."
Rev. Grieb and his wife Cheryl made daily physical activity a priority throughout their careers, and they plan to continue the trend. "We both like to run and participate in races and hope to do more of that," he said. "The Virgin Pulse app and other health-related resources have helped us along and we will continue to use those resources."
Heed words of wisdom
During his tenure at Wespath, Coleman served as a liaison to conference boards of pensions and conference benefit officers. He also presented at conference benefits education events—and often took some good ideas home. "I picked up some advice from a bishop who said most of the time when he got a raise, he would put most, if not all of it, into his retirement plan," he remembers. "So I began to do the same. I thought I would miss it, but I didn't."
Rev. Grieb's message to younger clergy has always been "a long way off eventually comes."
"Contributing to retirement now can help them not to be so concerned about the future," he said. "It's good stewardship to take advantage of what the church provides, and it will bear a lot of fruit."