Partnering for Impact—One Foundation's Story About Partnering with Wespath Institutional Investments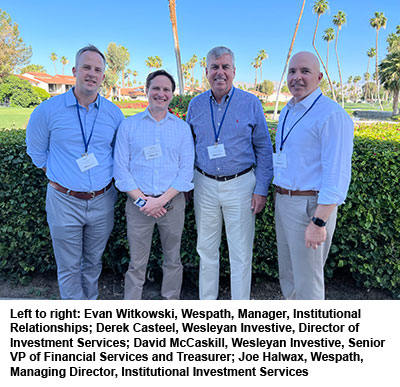 Wesleyan Investive, one of Wespath Institutional Investments' client partners, recently wrote an article explaining why shared values and purpose make all the difference when seeking an investment partner.
Wespath's focus on impact investing—which seeks to strengthen local and global communities while also producing market rates of return—was a key differentiator for Wesleyan Investive and very much aligns with their own mission.
For instance, Wesleyan Investive provides loans to invest in affordable housing in some of the country's most expensive cities. Likewise, Wespath's Positive Social Purpose (PSP) Lending Program has invested more than $2 billion in over 53,000 affordable housing units across the U.S.
As the article states, "When concrete benefits, like investment policy consulting and risk management assessments, are paired with a shared mission, our partnerships multiply our collective influence. We move beyond the basic concepts of investing…and we leverage our investment opportunities to bring about the world of God's imagination."
Wespath Institutional Investments is passionate about serving the investment needs of our institutional clients every day. If you sit on a board of a faith-based, not-for-profit organization, contact our team to learn more about the possibility of investing with us.