Wespath Staff Picks – Motivation
Whether it's working out, starting a new hobby or completing a project, we can all use a bit of motivation in our lives. Sometimes an inspirational quote, song or story we hear that tells us, "Now is the time". It doesn't need to be big or bold. Anything can be the start of something big.
Wespath staff are happy to share their thoughts on what keeps them motivated.
What motivates you? Share your motivational tips, quotes and suggestions using the hashtag #CalledToMoveUMC on social media. You never know – what helps you, might help someone else.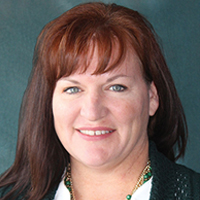 Kelly Donlea Social Media Manager
"Packing a gym bag the night before leaves me with no excuse to not go to the gym. Meal planning keeps me accountable and on budget. I have the weekly menu on a sign in the kitchen and it saves me from being asked 10x/day what's for dinner by my children (and my husband). I am also a singer in a band, so I get a lot of motivation from a good rhythm section. Some songs that motivate me are…"
"The Wolf", Mumford & Sons
"Limelight", Rush
"Better When I'm Dancin'", Meghan Trainor
Dear Evan Hanson Soundtrack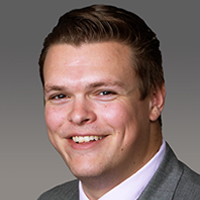 Ryan McQueeney Analyst, Sustainable Investment Stewardship
"I'm motivated by my loved ones! I'm constantly inspired by the amazing talents of my friends and family and the positive impact they make through their work or personal passions. I'm also driven by the opportunity to learn from them and grow alongside them—and to help build a better world for us to share time in together."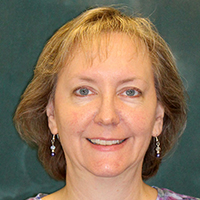 Sue Peterson Retirement Services Manager
"Setting a time to work out with a friend motivates me by holding me accountable. It pushes me to work out longer, try new exercises and it's more enjoyable! To make sure I am drinking enough water, I keep a pitcher in the refrigerator so it's nice and cold. And it's a good excuse to get up from my desk at regular intervals to move and get a drink."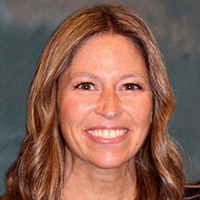 Jodi Benacka Manager, Well-Being
"I find movies with a motivational twist inspire me! The training montages in Rocky IV really jumpstart my motivation! Habits that have always worked with me are packing my gym bag and a healthy lunch the night before you go into the office, so you aren't tempted to skip the gym or eat out for lunch. Prepping my meals for the week – or at least writing them down. There's something about writing it down on a sticky note that helps me commit to it. Not having a plan can lead to something quick, easy and possibly unhealthy."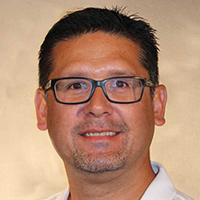 Antonio Chavez Manager, Communications
"For me, it's music that always gets me motivated. Music has always played an important part in my life. Whether it's getting myself going in morning, putting me in a better mood or pushing me through my work out, music is always there. Inspirational quotes also help. There's something about hearing and seeing those simple words that can change your mindset.
Top 10 Workout Songs
"In the Air Tonight", Phil Collins
"Eye of the Tiger", Survivor
"Abacab", Genesis
"Do You Feel Like We Do", Peter Frampton
"Movin' On", Bad Company
"Levitating", Dua Lipa
"Adventure of a Lifetime", Coldplay
"Rock and Roll", Led Zeppelin
"This Is What You Came For", Calvin Harris (feat. Rihanna)
"La Gozadera", Gente de Zona (feat. Marc Anthony)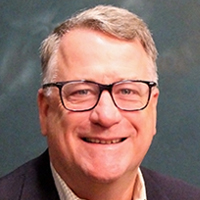 Frank O'Brien Benefit Educator
"What gets and keeps me motivated is finding time for peace and quiet. I enjoy getting up early, nice and quiet, on my own, having coffee, watching the sun come up. This way, I can ease into my workday or whatever needs to be done. Also, I try to walk daily at a park/marina near me or at the boardwalk along the beach. I use walking as a form exercise but is also a way to listen to music, think about things, etc."
Wespath Staff Favorite Motivational Quotes
"The best way out is through."
— Robert Frost
"Courage is not the absence of fear, but triumph over it."
— Nelson Mandela
"Yesterday, you said tomorrow"
— Unknown
"Do more of what makes you happy"
— Unknown
"You miss 100% of the shots you don't take"
— Wayne Gretzky