First Aid for Mental Health – Recognize the Warning Signs of Emotional Distress
According to the National Council of Mental Well-Being, one in five Americans has a mental illness or a substance use disorder. Yet many are hesitant to seek help or simply don't know where to turn. Recognizing this gap in care and the results from the 2021 Clergy Well-being survey showing a steady decline in mental and emotional health, Wespath is offering first aid training for mental health for all Wespath participants, Church leaders, staff and congregations.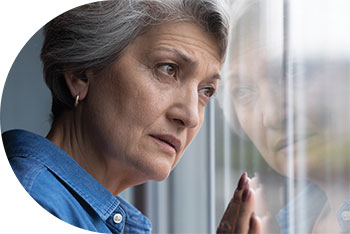 First Aid for Mental Health is being able to identify, understand and respond with empathy to people struggling with mental health issues.
Recognizing when a friend, colleague or family member is in emotional distress can be challenging, which is why it's so important to be able to identify the warning signs. Learning how to listen without judgement and provide professional care resources may literally save a life!
The American Psychology Association lists the following warning signs that may indicate when someone is suffering from a mental or emotional crisis:
Eating or sleeping too much or too little
Neglect of personal hygiene
Having low or no energy
Having difficulty adjusting to home or work life
Noticeable changes in mood, such as irritability, anger, anxiety or sadness
Weight gain or loss
Withdrawal from daily activities and relationships
Feeling guilty, helpless or hopeless
Have you recognized any of these signs in someone you know? Don't wait to share your concern. Reaching out sooner than later may stop a condition of emotional distress from escalating to an emergency situation.
To learn more about how to identify signs of emotional distress, start a conversation and get someone the care they need, attend first aid training for mental health offer by Wespath. Visit the First Aid for Mental Health event page for more information.
Need help now?
If you or someone you know is in crisis, call the Suicide Prevention Hotline 1-800-273-8255 or if it's an emergency, call 911.