Success Story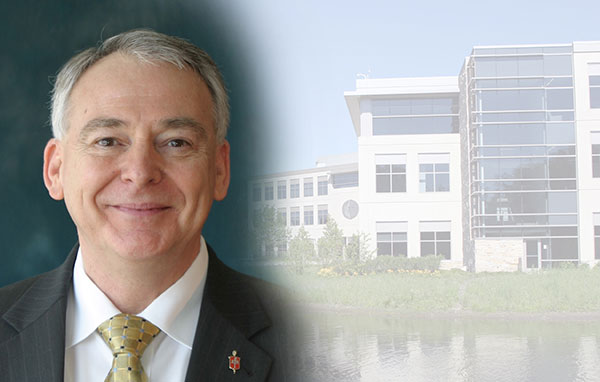 Retiring Well—More than Financial Planning
Bishop Paul Leeland, Southeastern Jurisdiction
Throughout the course of my ministry, beginning with my appointment as a student pastor, I have been fortunate to have colleagues and mentors who helped me understand the importance of being mindful of my future retirement. Now, after 50 years of ministry, the guidance of these mentors and Wespath has contributed to my financial security and I look forward to retirement!
In my current responsibility as a bishop of the church, I want to make sure every pastor has access to that same encouragement and guidance I received. Each conference in which I have served has created "Retiring Well" workshops that call on clergy to assess where they are currently in their personal retirement plans and how they can move toward retirement with grace and integrity. These annual workshops enlisted Wespath to explain the dynamics of how the retirement plans work and guide clergy in making personal decisions that will strengthen their individual retirement plans. Ron Coleman, a Wespath Customer Relationship Manager, has been a fantastic partner in this process, and I am grateful for his assistance. He and his peers explain the retirement plans and provide individual consultations to clergy with attention to their personal contributions. Wespath provides a projection of what their pension income will look like at the date of their retirement.
In addition, these workshops have offered an equal focus on other dimensions of retiring well such as Medicare options, Social Security and lifestyle. When we speak of lifestyle, clergy who have been retired for a few years share their personal experiences and greatest challenges in retirement. This peer-reflection can be invaluable to someone who finds it difficult to picture what their retirement will "look" like. These retired clergy not only share what they have done, but also what they "wish" they had done or done earlier.
The primary motivation is to give as much useful, actionable information to clergy as possible, while they still have time to make decisions which will help them when they retire. It is important from my perspective to remind the clergy that while their status is changing, their calling and ministry remains and will continue in new ways. And that can be tricky! Pastors need to navigate new ways of engaging with their congregations, their families and their community. This takes some work but can easily be done with dignity and grace.
As my own retirement approaches, my wife Janet and I are grateful to Wespath and the many friends in ministry who encouraged us to be mindful of how we might contribute to a heathier retirement earlier rather than waiting until we were closer to the age of retirement. We look forward to spending more time with our three children, six grandchildren and local congregation, and encouraging the many ministries within The United Methodist Church. That, combined with a solid financial plan, means retiring "well."