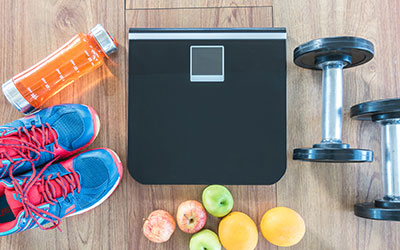 Seize The Opportunity: Make the Most of National Fitness Day
National Fitness Day is May 7 and it's a great reminder to get moving, break a sweat and enjoy your favorite fitness routine. Or try something new like biking, dancing, hiking, jumping rope, yoga, tennis or even gardening!
As a bonus, you can earn rewards in Virgin Pulse for incorporating fitness into your daily routine. Here are a few ways:
Track daily steps on a fitness tracker of your choice. Did you know you can receive a free Max Buzz fitness tracker or put the value of a Max Buzz toward the purchase of a different tracker when you first register for Virgin Pulse®?
Record daily Healthy Habits. You can select the habits you want to focus on—there are 21 to choose from in the Getting Active category. For example, you can track minutes of stretching, strength training or taking the stairs. Under the Get a Workout habit you also can choose from a long list of activities including group workouts, swimming, basketball or even mowing the lawn.
Set your Topics of Interest to Getting Active. This will provide content on your Daily Cards—which provide helpful tips and recommendations—that fit your physical activity needs. To set your interests on the Virgin Pulse app, select your Profile from the menu at the bottom. Then click on More in the upper right corner and select Topics of Interest from the menu.
Complete Yoga Basics through Whil™. Learn breathing techniques, floor postures and a variety of basic yoga poses. Visit the Benefits tab in Virgin Pulse and search Whil Yoga Basics.
Are you looking to enhance your fitness routine? There are a number of other Healthy Habits that you can track to help your energy levels:
18 Sleeping Well habits
33 Eating Healthy habits
15 Back, Muscle & Joint Health habits
To customize your Healthy Habits through the app, select Healthy Habits, then select Edit in the upper right corner. You can add or remove Healthy Habits by selecting Discover More at the bottom of the screen.
Everyone is unique, and we encourage you to find a fitness routine that works for you! No matter where you are in your wellness journey, even incorporating a few small healthy habits into your routine each day can make a long-term impact.
For participants and covered spouses in HealthFlex, or individuals whose annual conferences sponsor Virgin Pulse outside of HealthFlex, sign up by visiting join.virginpulse.com/wespath.