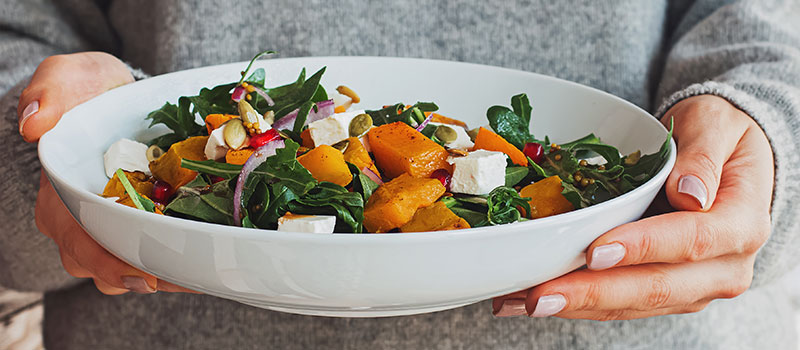 Carrot Basil Feta Salad
Gardening season is here! Around this time gardens around the country are plentiful with vegetables and herbs. Carrots and basil are two ingredients that grow in many environments. They are both high in vitamin A, which boosts the immune system, and vitamin K which is good for bone health. Basil is also loaded with antioxidants and minerals, and carrots' high beta-carotene factor can help lower diabetes risk.*
Last but not least, these two ingredients combine for a zesty and colorful salad.
Ingredients
2 cups napa cabbage (or other firm greens)
2 cups diced carrots
1 cup crumbled feta cheese
¼ cup minced basil leaves
Dressing
2 tbsp olive oil
2 tbsp balsamic vinegar
2 tsp honey
Juice of ½ lemon
½ tsp garlic salt
Dash of pepper
Instructions
Combine all ingredients in large bowl. Whisk dressing ingredients together in another bowl, add to salad and mix well. Chill and serve.
Makes 4 servings.


* Source: WebMD