Many ministries struggle with complex payroll procedures and staying compliant with changing legal requirements. Monthly, quarterly and year-end reporting are time-consuming, and it can be difficult to maintain consistency should a payroll administrator be out of the office.
Wespath is pleased to offer employers an affordable payroll processing and tax compliance solution through our partnership with Paychex. In addition, Paychex offers integration for retirement contributions from payroll to Wespath Benefits and Investments. Learn how you can save time on payroll and focus on what really matters—the work God has put before you.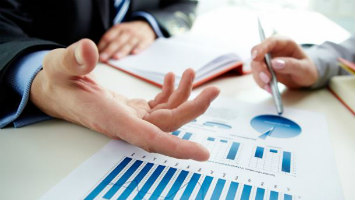 Why Outsource Payroll?
Moving your payroll-processing and tax-compliance solutions to an outside vendor can free up valuable resources to focus on your ministry and help you stay in compliance with changing regulations.
Why Paychex?
Paychex has more than 45 years of payroll experience, and outstanding customer service and accuracy. The company has expertise in the unique needs of church payroll, including the clergy housing allowance exclusion. UMC organizations receive a discount of 35% on Paychex services.
Paychex manages withholdings, payroll via direct deposit or check, tax compliance, and timely deposits and filings, in addition to providing custom reports for financial review.
Join the more than 800 United Methodist Church ministries that have already chosen Paychex.
How to Get Started Saving 35% on Paychex Services
For more information, visit https://pages.paychex.com/wespath or view the March 2019 Conference Forum presentation outlining Paychex's services.
Paychex Testimonials
Paychex saved me!
Paychex was very easy to work with in setting up our church into their payroll system, they accessed all the numbers from our QuickBooks account and I really didn't have to do anything to get the employees' information into their system. They worked with me the first time I went through a pay period and it went very well. They made it simple for me to understand. They send reminders when payroll is due. I like that we can print journals of the weekly payroll and the cash amounts needed for each payroll, this helps when I'm giving reports to our Finance Committee.
Working with Paychex was one of the best decisions we made here at Grace and has saved me a lot of anxiety.
- Lori, Office Manager - Grace UMC, Pen Argyl
---
I am a volunteer Treasurer at my church with very limited experience, especially in payroll matters. My experience with Paychex has been wonderful. From the time I set up the system until now, whenever I have questions or needed assistance the response has been immediate. Katie had to assist me with a retirement and a raise, showing great patience with all my questions and concerns. I only have a few employees but I find the system very easy to navigate. The employees have also liked using their online access.
- Marcia, Trinity United Methodist Church - Albany, NY
Notice
If your organization is already using Paychex but has not completed a benefits integration with Wespath, complete and return the Addendum.