Fostering innovative approaches and coordinating resources to help United Methodist clergy address financial challenges
Wespath Benefits and Investments has partnered with a broad coalition of organizations to help clergy improve their financial acumen and address their debt. Pastors are better positioned to serve, lead and grow vibrant congregations when personal finances are not a source of stress.
The National Association of United Methodist Foundations (NAUMF), the General Board of Higher Education and Ministry (GBHEM), Discipleship Ministries, annual conferences, and area foundations are working with Wespath to provide clergy with financial education and training, resources for debt refinancing, and seminary scholarships.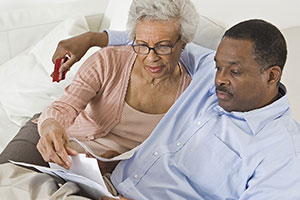 Financial Education in Clergy Training Programs
By awarding grants, we help our partners teach financial literacy to clergy members so they are prepared to manage both personal and church finances.
Learn More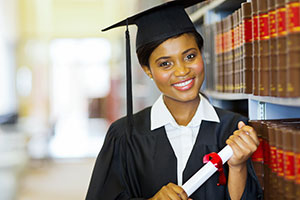 Excellence in Clergy Leadership Scholarship
Full-time students pursuing their Master of Divinity at UMC seminaries or schools of theology can apply for scholarships that start at $2,500.
Learn More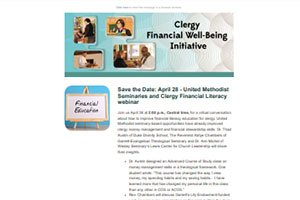 Previous Issues of the Clergy Financial Well-Being Initiative E-newsletter
About the United Methodist Church Clergy Financial Well-Being Initiative
The Initiative received funding support from the Lilly Endowment Inc. to address the economic challenges facing pastoral leaders in the U.S. The Clergy Financial Well-Being Core Team consists of the following members:
The Reverend David Bell, NAUMF president and United Methodist Foundation of Michigan president and executive director
Cynthia Dopke, Wespath church relations manager
Rev. Lisa Greenwood, NAUMF executive director
Rev. Cary James, Pastor, Jones Memorial UMC, Washington, D.C.
Rev. Dr. Candace Lewis, President/Dean, Gammon Theological Seminary
Dale Jones, Wespath managing director of church relations
Bonnie Marden, UMC Clergy Financial Well-Being Initiative project manager
Rev. David Martinez, GBHEM executive director of contextual leadership formation
Sheri Meister, NAUMF executive committee member and Dakotas and Minnesota United Methodist Foundations president/CEO
Allyson Potts, GBHEM executive director loans and scholarships
The Reverend Ken Sloane, Discipleship Ministries director of stewardship and generosity
For additional information about the Initiative or any of its programming, please contact Bonnie Marden at [email protected] or call 978-846-1260.