Marketing Campaigns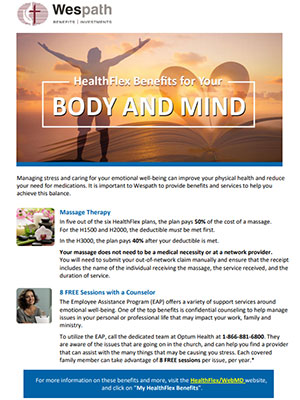 HealthFlex Benefits for Your Body and Mind
Information on Massage Therapy and Employee Assistance Program (EAP) counseling services, two of the physical and mental health and well-being benefits provided through HealthFlex.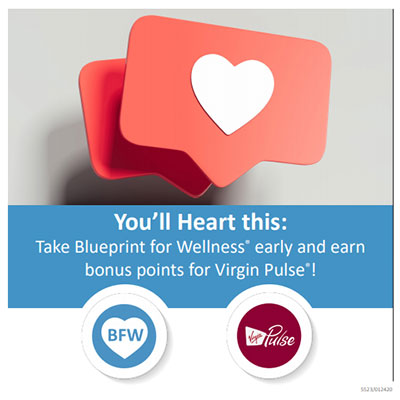 Blueprint for Wellness Postcard
A postcard reminding people to take the Blueprint for Wellness before April 15, 2020.
Wellness Points for 2019
HealthFlex rewards participants with $150 for behaviors that improve their well-being in all 5 dimensions. Earn your Wellness Points for 2019 now, and start earning again in 2020. Log in to your HealthFlex/WebMD account and click "HealthFlex Wellness Points" to learn how.