Live from Wespath: Recordings from the May 2023 Event
May 17, 2023
Location: Online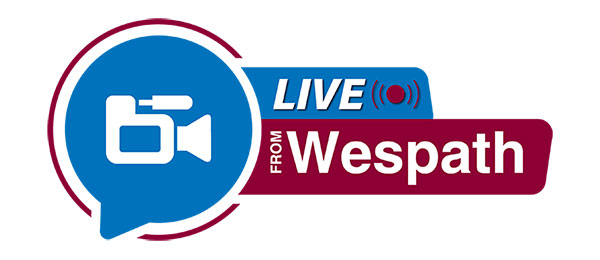 Please take a brief survey about Live from Wespath. We appreciate your feedback!
Available by Friday May 19: recordings from "Live from Wespath" as aired on May 17, 2023 for United Methodist clergy.
Video Segment 1: Our World
Video Segment 2: The Church World
Insights on Disaffiliations
Wespath's General Conference Legislation and Its Impact
The Compass Retirement Plan: Sustainability, Affordability and Flexibility
Resource: Disaffiliation Information
FAQs, videos and other resources about how disaffiliation from the UMC impacts clergy benefits and local churches.
Resource: General Conference Clergy Retirement Plan Proposal – Compass
Overview of Wespath's proposed new clergy retirement plan to be considered at General Conference. Learn more about key features of Compass.
Video Segment 3: Your World
---
Retirement Resources
Many questions about the specifics of retirement came in during registration. Here are some resources:
Check out Benefit Bites—short videos that briefly explain Wespath-administered retirement plans.
You may find one of these longer, more detailed videos helpful:
For questions about Wespath-administered retirement plans, clergy housing allowance and retirement projections, you can schedule a Benefit Education Consultation.
For more complex personal financial and retirement planning assistance, contact EY Financial Planning Services 1-800-360-2539 or visit their EY Navigate website. you will need your Wespath participant number to register—in Benefits Access, click "Profile" and "Account Management Summary"
For questions about completing benefit applications, accessing online participant account and more, contact Wespath Participant Solutions 1-800-851-2201.