Online Security
Wespath Benefits and Investments (Wespath) values the security and well-being of our participants and plan sponsors—that is why we employ multiple layers of security and continually monitor industry best practices. But online security is a shared responsibility—it also depends on you using your knowledge and all available precautions to help keep your information secure.
Learn more about the following security topics:
Wespath Security Measures
Wespath utilizes a variety of security tools to keep your information safe including but not limited to:
We require a user ID and password in order to access our systems.
We utilize multiple layers of authentication controls.
Under certain circumstances, you may be asked to answer security questions.
We encrypt all of your online transactions.
We will never ask for your user id or password.
We will never request that you send confidential information to us via e-mail.
If you are inactive for an extended period of time, your session wll automatically log off.
Wespath uses industry standard technologies to ensure our data centers are protected from unauthorized access.
Security awareness training is required of all employees.
Protecting Yourself Online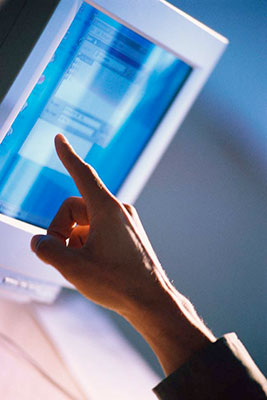 There are things you can do to help prevent online fraud and theft.
Never share your account access information (including your username, password and the answers to your security questions).
Protect all of your accounts and devices with complex passwords. Strong passwords contain a minimum of eight characters including an uppercase letter, lowercase letter, number and symbol.
Avoid including any of the following in your password: your name, Social Security number, address, phone number, birthday or wedding anniversary date.
Frequently change your password. A good rule of thumb is to change your passwords every three months.
Protect all accounts by using unique usernames and passwords.
Use anti-virus/anti-spyware software (e.g., McAfee, Carbon Black, Cylance or Trend Micro Anti-Virus). Regularly update the software so it can help protect you from the latest viruses and threats.
Never open e-mails from unknown sources. Don't download software from a source that you cannot verify. Never click links in instant messages from people you don't know. Don't click links on unfamiliar web pages.
Always sign-out of your online accounts and close your browser, especially if you are using a computer or device that other people can access.
Beware of phishing attempts. These are unsolicited e-mails, texts and other messages people send to you in an attempt to gain personal information or to infect your electronic devices with viruses, spyware or malware.
If you provide your account access information to another organization or company (i.e., Mint.com), their activity will be considered as being authorized by you.
Frequently monitor your account. If you notice unauthorized activity, immediately notify Wespath.
Online Security Resources
Learn more about online security and internet safety issues at these websites:
Report an Online Security Issue
If you suspect suspicious activity or your online security has been compromised on any of Wespath's websites, please contact Wespath via secure e-mail from our website or by calling 800-851-2201.