Work with a Mission
At Wespath, we work closely with those who serve The United Methodist Church, making a difference in their lives by helping them plan for a brighter future. Caring for those who serve is at the heart of what we do, and it's something that sets us apart.
A Message from the CEO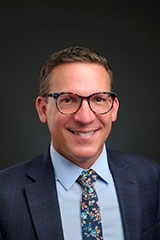 "Wespath has helped secure the retirement futures of clergy and lay workers of The United Methodist Church for over 100 years. Our employees stand on the shoulders of all those who served this organization before them. Every day, they apply their individual talents in a variety of ways in the work we do—and their efforts and contributions are valued by more than 100,000 plan participants in the U.S. and around the globe and over 130 United Methodist-affiliated institutions. If your career path leads you to Wespath, you will be part of a team that continues a legacy of service that is widely recognized and highly regarded."
– Andy Hendren, General Secretary and Chief Executive Officer
Wespath Overview Video
This video provides a brief overview of Wespath Benefits and Investments and the work we do.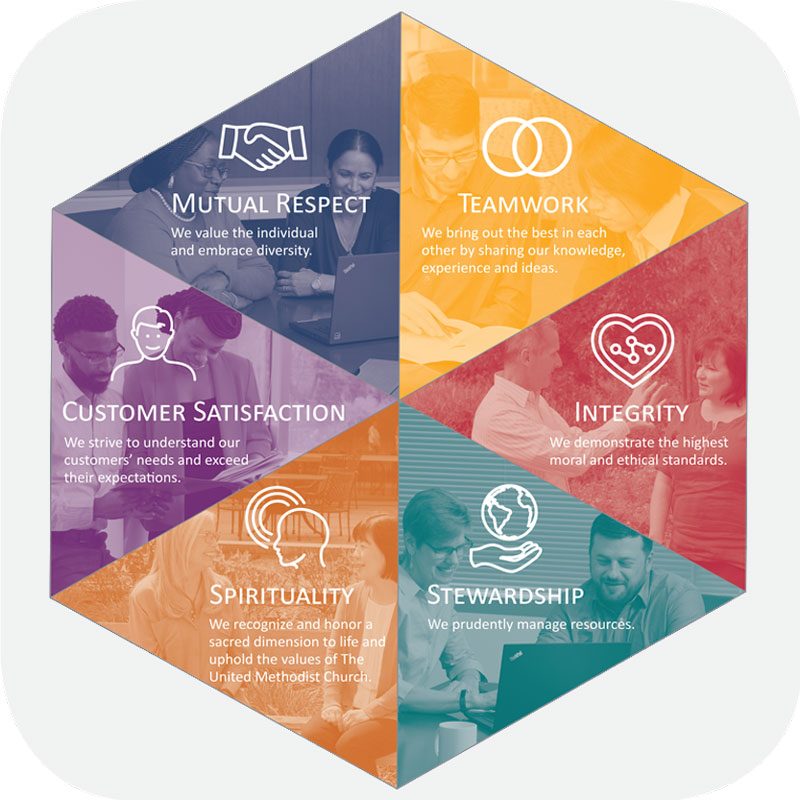 Mission and Values
Our Mission: We care for those who serve by providing investment and benefit services that honor the mission and principles of The United Methodist Church.
Our Core Values: integrity, teamwork, mutual respect, customer satisfaction, spirituality and stewardship.
Our Good Work
When you join the team at Wespath you become part of something significant.
Community Involvement
Wespath believes in being a good corporate citizen by supporting the communities where we live and work. In recent years, donations and community service initiatives by our employees have helped with these efforts: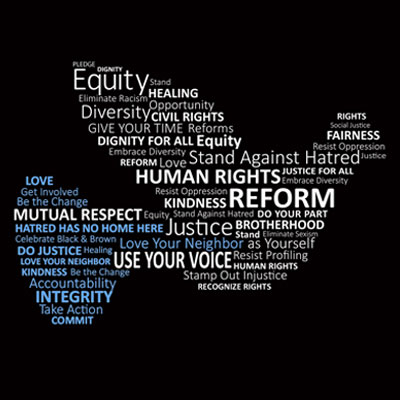 #WespathCares—an employee-funded and managed initiative that supports social justice initiatives in underserved communities and groups impacted by COVID-19
Kids Above All (formerly ChildServ), a social service agency reaching children and families in Cook, Lake and DuPage counties
Connections for the Homeless, which provides housing, employment and supportive services in Evanston, Illinois
Heartland Blood Centers, part of a nationwide blood-sharing program
Greater Chicago Food Depository in the fight against hunger
HandsOn Suburban Chicago, which connects Wespath with social service agencies and communities in need
JPMorgan Chase Corporate Challenge 5K, which supports local charities while offering team-building opportunities for Wespath employees
Sustainable Investment
Wespath has been at the forefront of sustainable investing, with investments made according to values that achieve healthy financial returns while delivering positive social and environmental impacts. We screen our investments and exclude companies that derive significant revenue from alcoholic beverages, tobacco products, adult entertainment, gambling, weapons, or the management or operation of privately operated correctional facilities.
Positive Social Purpose (PSP) Lending Program
Wespath has allocated over $2 billion to affordable housing and community development investments through its PSP Lending Program. We are the largest denominational investor in affordable housing programs for low- and moderate-income families in the U.S.
Environmentally Focused
Our Glenview campus facility earned Leadership in Energy and Environment Design (LEED) Gold certification by the U.S. Green Building Council for efficiencies in the building's design, construction, operation and maintenance. Wespath makes every effort to lessen its environmental impact by using 100% green energy sources for our electricity, integrating composting throughout our building, preserving natural landscaping on our grounds, and other measures that reinforce Wespath's commitment to protecting the environment.
Awards and Recognition
Wespath has been recognized for its outstanding efforts in supporting employees, participants, investors and the environment. Recent accolades include:
2021, 2020, 2019 and 2018 Best and Brightest Companies in the Nation to Work For®
2022, 2021, 2020, 2019, 2018 and 2017 Chicago's Best and Brightest Companies to Work For®
2015 Best Employers for Healthy Lifestyles Gold Award (from the National Business Group on Health)
Among the 25 original signatories to the United Nations' Principles for Responsible Investment
Commendation for Sustainable Investment Report by Responsible Investor news/event service (2017, 2015)
Ranked 3rd in United States/19th globally in Asset Owners Disclosure Project's Global Climate 500 Index (2017)
We Compost Program—Gold Partner (from Illinois Food Scrap Coalition) (2019)